Cold Spells This Month Could Spell Trouble for Texas Power Grid, Energy Expert Says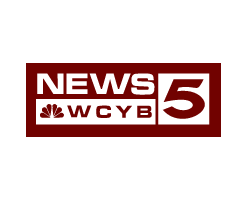 By Christian Flores
January 24, 2022 - Dips in natural gas supply production the two times this month when winter weather overtook Texas have energy experts raising their frost-covered eyebrows.
In between some abnormally warm days, temperatures dipped into actual winter-like readings twice this month: the first week of the month and this past week.
According to a chart created by Bloomberg analysts, natural gas supply production significantly dropped on both of these occasions.
In the recent months approaching winter, energy experts have raised concerns because the new state law requiring winterization of plants did not require natural gas supply facilities to do the same ahead of this winter.
Experts are worried because natural gas supply facilities power the power plants that provide electricity to the power grid and homes.
These facilities freezing up was a major culprit behind the power grid failures during February's Winter Storm Uri, which knocked out power across the state and killed an estimated hundreds of Texans. Additionally, the power grid was less than five minutes away from crashing, meaning blackouts for potentially weeks or months.
This concern started soon after the new state law was passed without the natural gas supply winterization requirement, but was exacerbated when multiple regulatory agencies released reports stating the Texas power grid would likely crash again if the state experiences another state on the scale of Winter Storm Uri.
Stoic Energy, LLC President Doug Lewin is one energy consultant who is particularly concerned about the dips in natural gas production this month.
"It is concerning to see those kinds of drops. On Jan. 2, we saw drops in the 15-25 % range. There are some that try to confuse people about that and say it was only a 5 %. But if you look closely, the 5 % they said was week-over-week, not daily. A 5 % week-over-week is consistent with a 15-25 % drop in a single day. What we saw for yesterday was less than that, about a 10-15 % drop," Lewin said. "What we know is the result, and the result is production was down, and that should be a spinning red siren right now in our rear view mirror that there are problems here."
There's no indication yet as to why natural gas supply production dropped in these two instances.
Lewin said it could be one of two things: the facilities voluntarily shut down to prevent issues, or the cold caused a freeze-off. However, the Railroad Commission of Texas, which regulates the natural gas industry in the state, has not released this information and likely won't in the future.
Both of these outcomes happened during the February storm, and Lewin said this is concerning because these two drops in temperatures this month were not nearly as bad as what Texas experienced last winter.
"What we do know is there were production drops. It was cold, but we didn't have the sustained cold, and the cold was only down to the lower 20s or upper teens out in the Permian, maybe mid-teens, but nothing like the single digits for days on end we had a year ago February. I don't think anybody is saying - I'm certainly not - that in temperatures that are in the 20s, we should all be worried about that. That's not the problem. The problem is if we do get another cold snap that's down into the teens for a sustained period of time, these are some interesting data points that are suggestive of we're again not ready," Lewin said.
Texas Oil and Gas Association President Todd Staples released this statement Thursday following Bloomberg's release of its chart:
"A great deal of attention is focused on what, if any, impact the sudden temperature drop might have on statewide natural gas production. All reports we've received indicate declines are minimal, characteristic of daily fluctuations and within typical operational expectancies. There was and continues to be far excess of daily natural gas production than what is needed for all Texans' needs, including for electrical power generation and for local distribution. Daily production, combined with natural gas storage, is ample for power generation and local distribution, even in the most extreme conditions, if power generators have firm contracts to purchase natural gas, adequate infrastructure to meet their needs and adequate back up plans based on storage and redundancy. This is what states do that do not have natural gas production in their state."
Amid a mounting outcry in recent months from energy experts asserting the new state law falls short by not requiring winterization of natural gas supply facilities ahead of this winter, state leaders have rushed to the defense of new measures.
Gov. Greg Abbott has not brought up power grid changes on his own when giving campaign speeches, but he has expressed confidence the power grid won't fail again when asked about it in press conferences.
During public meetings of the Public Utility Commission of Texas - who oversees the power grid, but not natural gas - and the Railroad Commission of Texas, agency leaders have stated their belief the new laws will prevent a repeat of February's failures.
However, Lewin said experts and everyday Texans are well within their rights to question the effectiveness of all of the reforms passed in the past year.
"In the absence of anything happening last February, people wouldn't be talking about this very much, but last February did happen, and people are traumatized by it. People are experiencing emotional distress because of it. It's because people lost loved ones, people had damage to their homes, and all the rest," Lewin said. "Of course everybody is going to be on very high alert, with high anxiety, on-edge. That's the way it is. You don't have to like it, but it's bizarre to me they wouldn't be able to understand that basic reality of the situation."
Under the new state law, the Railroad Commission will have to create new winterization requirements for natural gas by next year. In recent meetings, however, agency officials have repeatedly stated they wanted this done before the deadline outlined by the law, so facilities can be winterized before next winter.