US Hampton Roads Coal Exports Fall to Nine-Month Low in December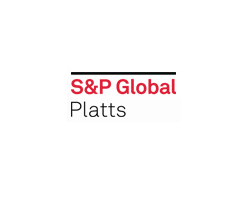 January 25, 2022 - Coal exports from the Hampton Roads terminals in Virginia fell 16% on the month to 2.38 million in December, a nine-month low, Virginia Maritime Association data released Jan. 24 showed.
December's coal exports were the lowest since 2.35 million st in March and 16% lower than 2.83 million st in November, when exports had hit a 20-month high.
FOB Hampton Roads 6,000 kcal/kg thermal coal fell to an average $126.77/mt in December, down from $128.23/mt in November, the highest price on record since S&P Global Platts began assessing it April 6, 2018. The December average was the second highest price on record.
The CIF ARA price also fell from the previous month to $143.13/mt, down for the second month in a row after hitting a 14-year high in October 2021.
US East Coast low-vol metallurgical coal averaged $317.14/mt in December, down from $385.46/mt in the previous month.
Full-year exports from the terminals through December totaled 29.67 million st, up from 26.64 million st in 2020.
The Hampton Roads region saw 37 coal ships set sail in December, down from 29 in the previous month. Total departures in 2021 were 398 ships, up from 375 ships in 2020.
All three terminals in the region saw monthly decreases in export volumes, with Pier IX in Newport News decreasing by the most significant volume. A total 366,273 st was exported from Kinder Morgan's Pier IX in December, down 37.5% from November but up 14.4% from the same month a year ago. The terminal handles mostly thermal coal.
Lamberts Point exports shrunk by the second largest volume, down 21.5% from the previous month to 843,668 st in December. The terminal handles mostly met coal. The terminal's exports were down 8.9% year on year in December.
Dominion Terminal Associates in Newport News, owned by Arch and Alpha Resources and served by CSX, exported 1.17 million st in December, down 0.3% on the month but up 27.8% on the year.