Teck and Caterpillar to Advance Zero-Emission Mining Haul Trucks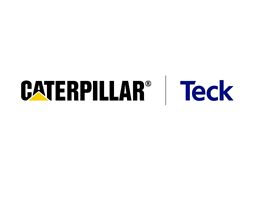 January 27, 2022 - Teck, one of Canada's leading mining companies with business units focused on copper, zinc, and steelmaking coal, has announced an agreement with Caterpillar to advance zero-emission mining haul trucks. The agreement is to work with Caterpillar toward deploying 30 Cat® zero-emission large haul trucks, including the Cat 794, at Teck mining operations.
The two companies will work together through a multi-phased approach that includes early development, piloting and deployment. Deployment is scheduled begin at Teck's Elk Valley operations in British Columbia in 2027.