West Virginia Senate Passes Anti-Energy Boycott Bill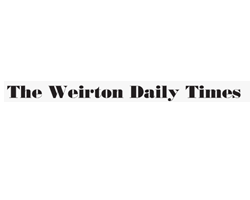 January 28, 2022 - Days after expressing their support for nuclear energy, members of the West Virginia Senate expressed support Thursday for a bill standing up against banks that boycott doing business with the coal and natural gas industries.

The Senate passed Senate Bill 262 Thursday morning 31-2 with one member absent and not voting. Sens. Eric Nelson, R-Kanawha, and Owens Brown, D-Ohio, voted no. The bill now heads to the House of Delegates.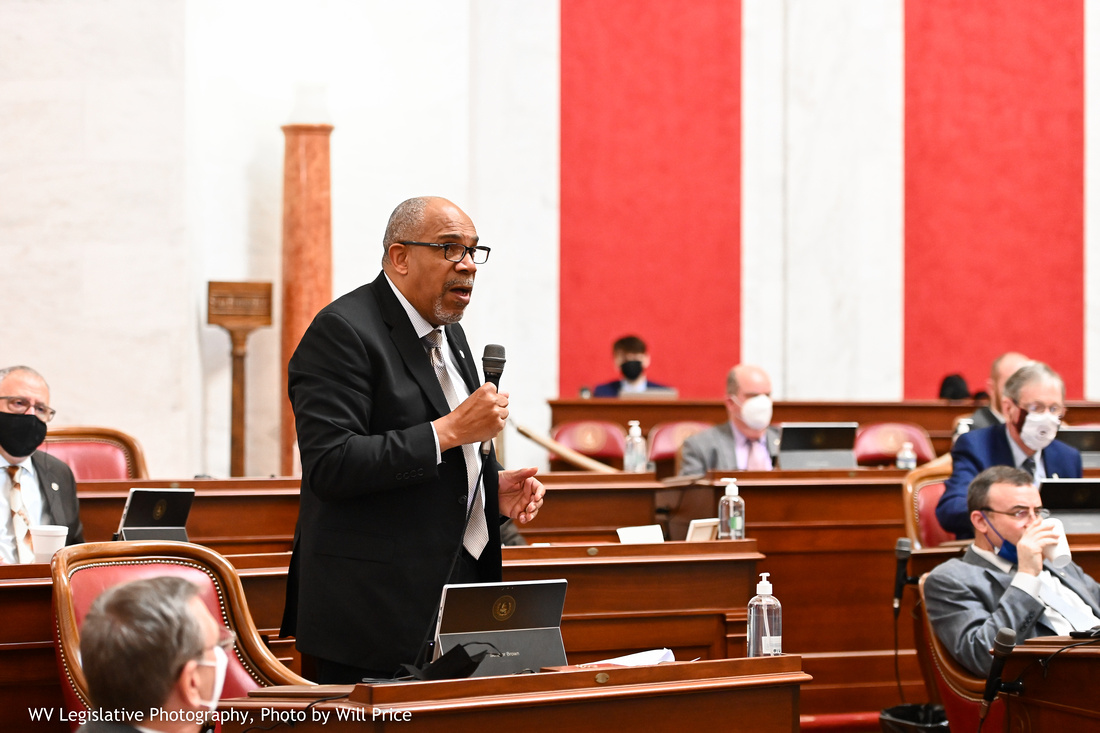 State Sen. Owens Brown explains his opposition to a bill allowing the State Treasurer to pull deposits from banks that boycott fossil fuel industries.
Photo Courtesy/WV Legislative Photography BROWN
SB 262 would authorize the State Treasurer's Office to restrict state banking contracts with any bank or investment group that refuses to deal with coal or natural gas companies or terminates contracts with existing fossil fuel companies as a way to punish the companies for engaging in extractive industries.
The State Treasurer's Office would be required to maintain a public list of restricted financial institutions. Any bank on the restricted list would be unable to enter into new banking contracts with the State Treasurer's Office or remain in current contracts. Financial institutions that can show they are not or no longer engaged in energy company boycotts would be removed from the list.
The bill applies to any bank, banking association, investment house, savings and loan, credit union or savings bank where the State Treasurer Office might decide to deposit state taxpayer funds. The State Treasurer does not regulate banking institutions.
Senate Finance Committee Chairman Eric Tarr, R-Putnam, said the bill gives the State Treasurer authority to pull state tax dollars, such as severance tax revenue from coal and natural gas, from banks who also choose to boycott the same fossil fuel industries they're benefiting from in the form of accrued interest on state deposits.
"There are banks that are taking action to go in and weaponize the earnings they make off your constituent's taxpayer dollars against them," Tarr said. "This is a bill to protect every West Virginian whether they work in the energy sector or not.
"This in no way is telling a business that they cannot boycott the energy sector," Tarr said. "What we're going to say is if you're going to use the citizens of West Virginia's money against them, go do business somewhere else. It gives the Treasurer that authority."
State Treasurer Riley Moore is supportive of the bill. He took similar actions last week against BlackRock Inc., an investment management company that urges companies it invests in to commit to "net zero" energy policies. Sen. Mike Caputo, D-Marion, is a leader in the United Mine Workers of America which has led protests at BlackRock's New York City headquarters. The company owns a stake in Warrior Met Coal, where miners in Alabama have been on strike for the past 10 months.
"All those guys want is what they had back in 2016," Caputo said. "(Warrior Met Coal) is making tons of money off the backs of hardworking people, and BlackRock is at the table. They're divesting in coal, but not only are they divesting in coal, they're divesting in hardworking American coal miners."
According to previous testimony, the State Treasurer's Office has $7.2 billion under management between 30 depositors. If SB 262 passes the House and Gov. Jim Justice signs the bill, it would likely affect only two banking institutions the state currently has deposits with.
Nelson, a financial consultant with banking experience, said he was concerned with the bill being used as a political tool.
"The bill does allow the Treasurer to make the decision," Nelson said. "We do not know the future of that particular person or control. I have a concern with that … what (message) does this send out as we're bringing in new companies as it relates to capital? There is a double-edged sword out there."
Brown, who led the opposition to the bill in both the Senate's Energy, Industry and Mining Committee and Finance Committee last week, called the bill "bad policy."
"I'm not against coal, but what I am against is bad laws," Brown said. "It's not only about bad law, it's about hypocrisy. What about the individual freedom to boycott? What this bill does is it eliminates that freedom to boycott. What happened to the belief in the free market? What this bill does is it chooses winners and losers. I see this as the government getting in the way of business and picking and choosing. How far can a government intrude upon a private business? That's the question that must be answered."