Federal Actions Needed for Positioning the Existing Coal Fleet for the Future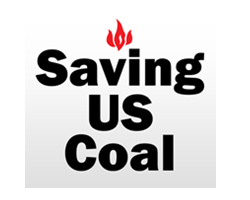 March 4, 2022 - "There is a need to preserve the existing coal fleet, addressing climate change concerns, protecting the baseload power infrastructure, and most importantly, securing the economic future of coal communities," said Steve Winberg, Chairman & CEO, Net-Negative CO2 Baseload Generation Technology, in addressing the American Coal Council, Spring Coal Forum held at the Hyatt Clearwater Beach, Clearwater, Florida, on Wednesday.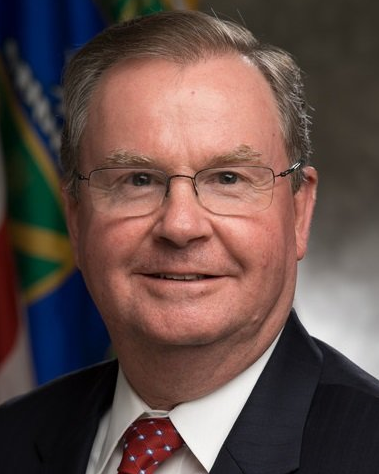 Steve Winberg
A coal generating plant with net-negative CO2 emissions is a coal plant that uses coal and biomass, likely in the form of pelletized wood, as fuel to generate electricity and has carbon capture, utilization and storage on the backend. Net-negative emissions are possible because when biomass grows, it consumes CO2. In the coal plant that uses for example 80% coal and 20% biomass as fuel, the fuel input stream already has a negative footprint when it reaches the incoming plant gate. If the plant is equipped with 90% + carbon capture on its backend, any CO2 lost to the atmosphere is more than made up for by the negative CO2 footprint of the biomass fraction of the fuel resulting in the plant's CO2 emissions being net-negative.
"There are a number of Federal actions needed including policy commitment," said Winberg, who listed the items to enable deployment of Net-Negative Baseload Power Technology. "These include the Enactment of the Net-Negative Baseload Power Act (H.R. 4891), which establishes a Net-Negative Baseload Power Program at DOE. It also authorizes $300M in immediately available grant funding for engineering and economic studies at existing coal plant sites. It provides DOE with new management tools and directs the acceleration of projects that will reduce the carbon footprint of the existing coal fleet with Net-Negative Technology comprising biomass co-firing and CCS."
Winberg said that there are a number of other Federal actions needed comprising appropriating the $300M in grant funding and providing $30B in funding for the program for cost-shared retrofits/repowering of a first tranche of plants. "Tax credit parity – the 90/90 rule and 45Q revisions are also needed," said Winberg.
Tax credit parity with wind and solar should be governed by the 90/90 rule meaning that generation only qualifies if there is 90% dispatch on demand and generation only qualifies if there is 90% CO2 reduction. Building a post 2030 future can create value for society by adding: coal-to-products, coal-derived CO2-to-products, hydrogen technology and net-negative CO2 coal-to-energy generation. The complete PowerPoint presentation may be seen here.