Coal Industry Actions Are Needed to Preserve the Existing Coal Power Fleet, Says Winberg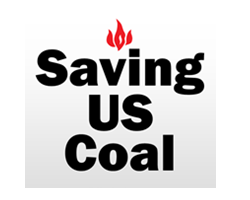 By Bill Reid, Managing Editor, CoalZoom
March 7, 2022 - "There is a need for coal industry support to expand our educational efforts at the Federal and State level to establish Net-Negative Technology with coal biomass co-firing as a necessary tool to continue coal-based baseload power which meets the Administrations aggressive 2035 net-zero emissions requirements across the electricity sector, said Steve Winberg, Chairman & CEO, Net-Negative CO2 Baseload Generation Technology in addressing the American Coal Council, Spring Coal Forum held at the Hyatt Clearwater Beach, Clearwater, Florida, last week. "Net-zero targets are unachievable without "Net-Negative" technologies that balance unabateable emissions," said Winberg.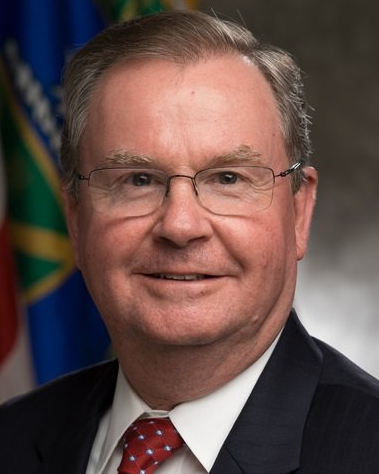 Steve Winberg
A coal generating plant with net-negative CO2 emissions is a coal plant that uses coal and biomass, likely in the form of pelletized wood, as fuel to generate electricity and has carbon capture, utilization and storage on the backend. Net-negative emissions are possible because when biomass grows, it consumes CO2. In the coal plant that uses for example, 80% coal and 20% biomass as fuel, the fuel input stream already has a negative CO2 footprint when it reaches the incoming plant gate. If the plant is equipped with 90% + carbon capture on its backend, any CO2 lost to the atmosphere is more than made up for by the negative CO2 footprint of the biomass fraction of the fuel resulting in the plant's CO2 emissions being net-negative.
"Both defensive and offensive actions are needed from the industry," said Winberg. "We must protect the existing, but declining, power generating market by making a Federal/State litigation effort to slow coal plant retirements. Litigation can slow, but will not stop retirements and power producers are hesitant to invest in these plants as the fleet is getting old and tired," he said.
Winberg outlined the list of Offense items needed. At the Federal level, support Tax Credit Parity and 45Q revisions and secure a Senate companion bill to H.R. 4891 which will secure $300M to begin conceptual engineering/economic studies at existing power plants by lobbying action.
At both the Federal and State levels, it is necessary to develop analyses to support public debate. This should include: the cost of repowering with Net-Negative technology vs. an "all renewable strategy; the value of utilizing existing infrastructure vs. building new renewable infrastructure; and CO2 reduction potential under various CCUS and Net-Negative technology deployment scenarios.
"Support from the coal industry is vital to expand all the efforts at both State and Federal levels," said Winberg. "Only with this support can Net-Negative Technology become the means to secure the economic future of coal communities, and protect the baseload power infrastructure while addressing climate change concerns". The complete PowerPoint presentation may be seen here.