Steel Production: Biden's Mandate Will Require More Coal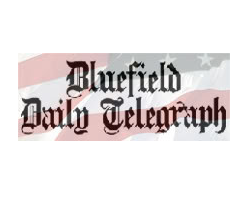 May 1, 2022 - When it comes to political correctness, "coal" is a four-lettered word that has fallen out of favor in recent years.
But the still abundantly available fossil fuel is once again back in the news, this time due to a surprising announcement from President Joe Biden.
Biden said on April 18 that all of the iron, steel and construction materials used for projects funded by the bipartisan infrastructure package — whether it's for a bridge, a highway or a water pipe — must be made in the U.S.
But what the administration didn't say is accomplishing that objective will require the burning of more domestic coal.
Metallurgical coal, produced in this region, is a key component in the production of steel. This wasn't mentioned, of course, because the left's political base would have cried foul.
But the truth of the matters is more coal will have to be extracted to meet Biden's mandate. That, in return, will require more coal mining and coal mining jobs, if only for the short-term.
Even some key Democrats are now willing to concede this fact.
During a recent stop in Tazewell County, U.S. Senator Tim Kaine, D-Va., said the "Made in America" mandate will help Southwest Virginia, a part of the Commonwealth where coal is still being mined.
"Met coal is really good for steel production," Kaine said. "If we can do more 'by America' it will be good for American workers. It will be particularly good for regions like Southwest Virginia."
Even though Virginia is now a red state with a Republican-controlled governor, administration and House of Delegates, Kaine said green energy continues to be pursued in the Commonwealth, including wind farms off Virginia Beach.
Kaine said Russian President Vladimir Putin has created a situation where Europe is now being held hostage by the need for Russian oil.
"We have to rely on our own manufacturing and own resources significantly," Kaine said.
Of course, America needs an all-of-the-above energy portfolio, which includes oil, natural gas, coal, wind, solar and more if we are to once again achieve energy independence in America.
As far as steel creation goes, more metallurgical coal will be needed to make the steel that is necessary for roads and bridges.
So it is likely that the region will see another uptick in coal mining activity in the weeks ahead in order to meet this federal mandate.