PA Coal Industry, Unions File Lawsuit In Attempt To Block Final RGGI Regulation; Court Hearing May 2 On Republican Lawsuit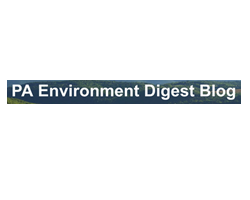 May 2, 2022 - Owners of Pennsylvania coal-fired power plants, a coal industry trade group and labor unions that represent their workers filed a lawsuit April 25 to stop the DEP from enforcing new rules that will require fossil fuel power plants to pay to release carbon dioxide.
Laura Legere of the Pittsburgh Post-Gazette reported the coal interests in the new lawsuit include owners of the Keystone and Conemaugh coal-fired power plants in Armstrong and Indiana counties, GenOn Holdings, which operates seven natural gas and oil-burning power plants in the state, the Pennsylvania Coal Alliance and the labor unions the United Mine Workers of America, the International Brotherhood of Electrical Workers and the International Brotherhood of Boilermakers.
Constellation Energy, which is an owner of the Limerick and Peach Bottom nuclear power plants and the Muddy Run hydroelectric plant in Pennsylvania, is seeking to intervene to defend the rules.
The plaintiffs argue the rules amount to an unauthorized tax and go beyond the scope of the state's air pollution law.
They also argue that the rules are causing them "immediate and irreparable" harm because they will make their power plants less competitive, which could lead to closures, job losses and lower sales of Pennsylvania-mined coal.
This is the second lawsuit seeking to block the regulation. The first case was brought by Republican leaders in the Senate and House.
Commonwealth Court has scheduled a hearing for May 2 on the Republican petition.