Metallurgical Coal Producers Association Conference - May 21-24, 2022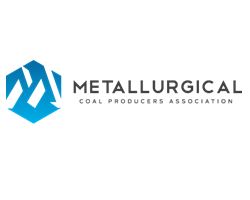 May 2, 2022 - MCPA's 42nd annual conference is fast approaching -May 21- 24, 2022, at the Stonewall Resort, Roanoke, West Virginia!
We no longer have rooms available at Stonewall Resort and have made arrangements With the Hampton Inn and Holiday Inn Express in Weston for MCPA conference attendees.
Both motels are minutes away from Stonewall Resort.
The conference business sessions and activities are:
Saturday, May 21 - Annual fishing tournament (7:30 a.m. – 3:30 p.m.)

Sunday afternoon - May 22 – Exhibitors set-up (1:00 p.m. – 5:00 p.m.)
Sunday evening - Opening dinner and guest speaker (6:30 p.m.)
Monday morning - May 23 - Business session 8:00 a.m.
Monday – LUNCH
Monday afternoon - Golf outing (1:30 p.m.)
Monday afternoon - Shooting tournament (1:30 p.m.)
Monday evening - dinner and Awards Presentations for fishing, golf and shooting. (6:30 p.m.)
Tuesday morning - May 24 - business session begins at 8:00 a.m. and ends 12:30 p.m.
Should you be interested in having a fishing team; a golf team or a shooting clay team or want to sponsor one of the events please let us know and we will share more information with you.
This year's line-up of guest speakers is outstanding so consider attending the event.
If you have any questions, or want to know more do not hesitate to contact Barbara Altizer.
Barbara Altizer
Barbara F. Altizer
Metallurgical Coal Producers Association
P.O. Box 2778
1073 Riverview Street
Grundy, VA 24614
OFFICE: 423-549-6048
CELL: 276-970-5580
EMAIL: barb@metcoalproducers.com