Public Energy Authority Considers Value of Extending Life of Coal-Fired Plants and Creating New Life for Energy Storage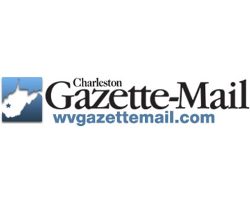 May 2, 2022 - A West Virginia panel charged with helping determine the state's energy future heard one presentation urging the state to hang onto staples of its energy past and another offering a new clean energy solution at its latest monthly meeting.
The state Public Energy Authority on Wednesday took in presentations from one company lobbying for extended use of coal-fired power plants and another offering grid-scale, battery-based energy storage products.
The authority board recently rebooted by Gov. Jim Justice, a coal magnate and vocal fossil fuel proponent, is planning to hear presentations from representatives from a wide range of energy industry representatives that it can draw from to make policy recommendations.
Former U.S. Department of Energy Assistant Secretary for Fossil Energy Steven Winberg addressed the board first Wednesday, arguing for billions of dollars of investment to preserve coal-fired generation assets and against continued renewable production and investment tax credits on behalf of his company, Net-Negative CO2 Baseload Generation Technology.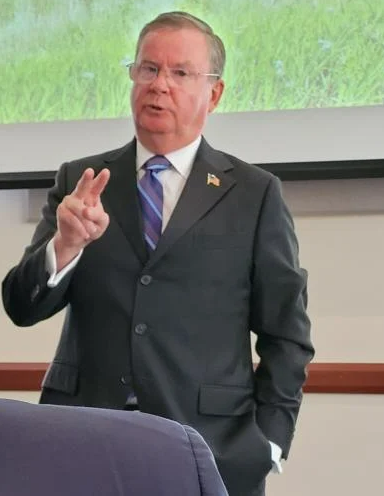 Steve Winberg
Winberg noted that investor-owned utility companies are moving away from coal to meet climate targets. He contended that maximizing use of existing coal infrastructure through government investment in carbon capture and storage technology was needed to provide affordable electricity.
"The coal industry needs to continue its defense, but defending the status quo is no longer enough," Winberg said. "Offense is needed, and coal needs to be for something. That something is technology."
But Winberg acknowledged federal data showing that levelized costs of electricity generated by wind and solar facilities were roughly half that of coal plants.
Researchers from the pro-clean energy nonprofit think tank Ohio River Valley Institute found that deploying carbon capture, use and storage technology at current costs and at the current share of electricity generated from coal and natural gas would increase the annual retail price of electricity 24.7%.
West Virginia would see an estimated 63% annual electricity bill hike — the country's highest.
The board later heard from Isabelle Branco-Lo of Fluence, a global energy storage company launched by industrial manufacturer Siemens and electrical power generator AES four years ago. Branco-Lo highlighted opportunities for energy storage development in West Virginia, projecting rapid industry growth through the 2020s and making a case that West Virginia should follow other states in setting energy storage deployment goals.
"[That] sends demand signals to developers and investors that a place like West Virginia is open for business," Branco-Lo said.
Battery energy storage systems store energy and release it when customers need power.
Winberg endorsed a bill introduced by Rep. David McKinley, R-W.Va., last year that would require the Department of Energy to establish a net-negative carbon dioxide baseload power commercialization program under which the agency must promote redevelopment of coal-fired plants with technologies that allow them to produce power with net-negative carbon emissions.
The Net-Negative Baseload Power Act, House Resolution 4891, would set aside $300 million in program grant funding for project concept studies and administrative expenses.
The bill defines net-negative carbon dioxide emissions projects as those in which carbon emitted by a project are less than the carbon stored by the project.
Winberg estimated that it would cost $30 billion in funding for cost-shared retrofit demonstrations at roughly 10 plants to be converted to net-negative emitters and argued taxpayer dollars would be the most effective way to prompt engineering and economic studies at coal power plant sites.
"We need to do those studies, and I can guarantee you that the owners of those plants are not going to do the studies on their own," Winberg said. "They're on a path to shutting them down."
Carbon capture, use and sequestration is an umbrella term for technology that removes carbon dioxide from the atmosphere and uses it to create products or store it permanently underground. Such technology, which proponents envision as retrofitting commercial power plants to mitigate coal and gas asset emissions, is unproven at commercial scale.
Politicians representing constituencies like West Virginia, where coal still plays a major role in the economy and electric generation, have embraced developing carbon capture, use and storage technologies as a way to keep coal in the energy mix amid the country's shift toward reducing emissions and the rise of renewable resources.
The Government Accountability Office, a federal watchdog agency, published an audit report in December noting that Energy Department investments in 11 carbon capture and storage demonstration projects totaling $1.1 billion since 2009 had resulted in only three operational facilities.
One of the eight coal carbon capture and storage projects the Department of Energy selected for funding targeted an American Electric Power's Mountaineer coal-fired power plant in Mason County. The plant was the site of a carbon capture project from 2009 to 2011.
AEP withdrew from the initiative at the end of the definition phase, citing a lack of legislative and regulatory support for cost recovery that it had anticipated at the time of its original application to the Energy Department and limited support from outside partners, per the GAO.
Chris Beam, president and chief operating officer of AEP subsidiary Appalachian Power, testified that carbon capture technology is an uneconomic option for the Mountaineer plant during a West Virginia Public Service Commission hearing last year.
Winberg argued that the low electricity costs for solar and wind power mean that federal production and investment tax credits for those energy sources had proven effective and were no longer necessary.
"It's welfare," Winberg said of those tax credits moments before expressing support for tax credits for carbon capture and storage-enabled fossil fuel plants, with an increased production tax credit for net-negative plants, that he predicted would help ensure grid reliability.
Branco-Lo noted that Virginia and New Jersey have set goals of adding 2.7 gigawatts and 2 gigawatts of energy storage by 2035 and 2030, respectively, with Michigan announcing earlier this month its own energy storage target of 4 gigawatts by 2040.
Energy experts say energy storage can especially benefit remote communities and support vital services like health care.
"I think there's a tremendous benefit from battery storage, and I think it's going to be from portable battery storage," Public Energy Authority board member Nicholas Preservati said after the meeting.
Preservati offered that southern West Virginia could get relief from the "tremendous" power outages that it suffers from utilities dropping off 8-to-12-hour batteries for customers to hook up to during outages.
Energy storage is a planned use for batteries that the California-based battery supply startup Sparkz has pledged to make at a yet to be announced location in West Virginia at a manufacturing plant slated to employ at least 350 people.
Preservati also said that West Virginia must focus on supporting its fossil fuel industries and noted the potential for carbon capture technologies to become more economic over time, recalling that electricity from solar and wind power once was far less economic than they are now.
Board chairman and state Commerce Secretary Ed Gaunch said the Department of Commerce communications team is building a website for the Public Energy Authority that will feature recordings of board meetings — including Wednesday's session.