Coalfields Expressway: More Funding Now in Place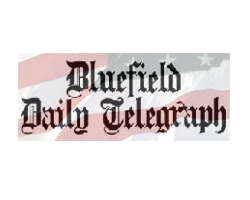 May 3, 2022 - One of the unique aspects of the Coalfields Expressway project is that it meanders through two states connecting the coalfield counties of Southwest Virginia and southern West Virginia.
While there has been some progress on the West Virginia side of the roadway in recent years, particularly in Raleigh and Wyoming counties, work on the future four-lane corridor has been largely stalled in Virginia.
That could soon be changing.
U.S. Senator Tim Kaine, D-Va., confirmed last month that almost $2 million in federal funding has been earmarked for pre-engineering for the Coalfields Expressway from Grundy to the West Virginia state line.
The $1.9 million in federal funding will allow for the start of pre-engineering work, but Kaine said more money may be available through American Rescue Plan funding as well as the bipartisan infrastructure bill.
"This is a necessary project," Kaine, a former governor of Virginia, said of the future four-lane corridor. "It's not easy. It's not cheap, but with the infrastructure bill, the American Rescue Act and return of earmarks to the federal budget, there are resources there."
Kaine attended a meeting of the Virginia Coalfields Expressways Authority (CFX) in Grundy last month to discuss the project.
During that meeting, James Keen, a member of the authority board, noted that on the Hawk's Nest section of the project, mining coal while building the roadway saved the state $90 million. The process of allowing coal companies to create a rough road-bed while extracting coal has been referred to as "coal synergy" agreements in the past.
"We need to be exploring and encouraging coal companies to identify locations they have interest in because through these synergies we can have great impact," Keen said.
Kaine didn't disagree, instead adding that with the abundance of metallurgical coal in the Southwest Virginia region and the push at the federal level to encourage domestic production of steel, additional synergies should be explored.
CFX Executive Director Jonathan Belcher, who also serves as executive director/general counsel for the Virginia Coalfield Economic Development Authority, is hoping to build momentum for the Virginia-side of the project.
One way to do that, as correctly noted by Belcher, is to keep the project in the forefront of federal lawmakers like Kaine, while working with the administration of Republican Gov. Glenn Youngkin, state lawmakers and others.
"We realize the clock is ticking in Southwest Virginia," Senator Travis Hackworth, R-Tazewell, said. "It is very critical we act now and the sooner the better."
The $1.9 million in federal funding for pre-engineering work is a good start.
In the meantime, the CFX board and area project supporters are correct in pushing to keep the project front and center with federal and state lawmakers, as their support will be critical toward ensuring the availability of those state and federal dollars that will be needed to complete the expressway.