WV Fossil Fuel Leaders Acknowledge Limits in State's Ability to Support Europe Through Energy Exports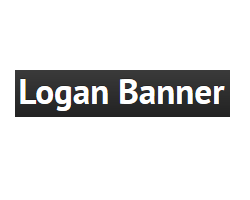 May 4, 2022 - During a joint state legislative committee meeting Tuesday, April 26, West Virginia fossil fuel industry leaders acknowledged limits in how much in-state coal and natural gas production can support Europe's transition away from Russian energy.
Addressing a joint meeting of the West Virginia Natural Gas Development and Energy committees in the House Chamber to close out the final day of this month's interim legislative session, Eric Vir, chief financial officer of West Virginia-headquartered oil and gas producer Pillar Energy LLC, noted record-high pricing for natural gas. But he lamented that natural gas formations in the Southern and Southwestern United States are outproducing the Appalachian basin.
Vir contended that, unless the region gets more pipeline infrastructure — such as the legally beleaguered Mountain Valley Pipeline — the region will keep lagging behind other basins in natural gas production.
The 303-mile, 42-inch-diameter pipeline originally slated to be in service more than three years ago won't be complete anytime soon, because of recent rulings by the 4th U.S. Circuit Court of Appeals holding up approval of key construction permits.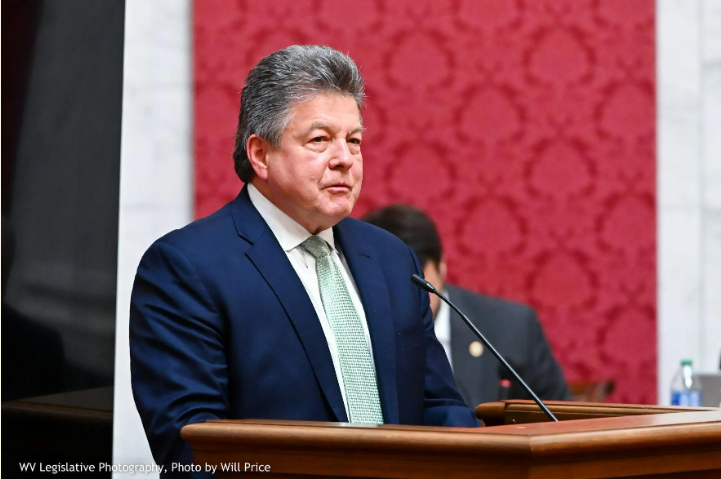 West Virginia Coal Association President Chris Hamilton discussed obstacles challenging the state's coal industry during a state interim legislative session meeting Tuesday that focused on the potential for West Virginia energy exports to aid Europe.

Photo: Will Price, WV Legislative Photography
The pipeline is projected to provide up to 2 billion cubic feet per day of natural gas from the Marcellus and Utica shale formations to markets in the Mid-Atlantic and Southeastern regions of the country. It would cross Wetzel, Harrison, Doddridge, Lewis, Braxton, Webster, Nicholas, Greenbrier, Fayette, Summers and Monroe counties in West Virginia.
But project opponents point to the pipeline's history of environmental violations, including fines totaling more than $2.5 million from Virginia and West Virginia regulators.
Vir noted Germany's recent acceleration of liquefied natural gas terminal projects to end dependence on Russian energy in response to Russia's invasion of Ukraine.
But despite the industry's emphasis on moving proposed export terminals forward to meet short-term European gas needs, experts say the U.S. potential to quickly protect allies through gas exports is greatly limited.
Capacity for European liquefied natural gas terminals to receive shipments from the United States and other suppliers is low, and a briefing by the nonprofit research firm Global Energy Monitor found that such terminals have usually taken three to five years to build in the United States.
By the time new projects come online, Global Energy Monitor predicted, they will be competing with new and cheaper sources of gas from suppliers like Qatar and new, less-expensive renewables now being fast-tracked in the European Union.
Speaking before committee members Tuesday evening, West Virginia Coal Association President Chris Hamilton echoed a resolution adopted by the Senate last month asserting a "once-in-a-lifetime opportunity to strengthen national security and energy independence and supply world energy markets."
"The capacity is there," Hamilton said, noting that West Virginia thermal and metallurgical coal is supplied throughout Europe. "The infrastructure's there."
But a lot of important components are missing, Hamilton added, bemoaning an international coal shortage, manpower and equipment shortages, supply chain disruptions and the Biden administration and Democrats' embrace of decarbonization to stave off climate change.
"The supply side has been suppressed so dramatically that our [2022] production from operation in this state is sold out," Hamilton said.
Hamilton asked the Legislature to promote greater coal productivity and exports, and praised the Senate resolution declaring an opportunity to supply world energy markets with West Virginia coal, gas and oil, Senate Resolution 52.
The resolution urges the Legislature to create a special committee that would develop legislation to "unleash the power of West Virginia's Freedom Fuels."
Environmentalists and clean energy advocates have gleaned a different lesson from Europe's dependence on Russian gas and oil, observing Europe's recent steps to move away from fossil fuels in the long run.
The EU's executive body announced last month that it is accelerating plans to break its reliance on all fossil fuels, not just energy that helps finance Russia's war.
"An integrated EU energy system largely based on renewables and greater energy efficiency is the most cost effective solution to reduce our dependence on fossil fuels at the level of homes, buildings and industry," the European Commission said, resolving to slash dependence on Russian gas by two thirds before the end of the year.
The EU called for a rollout of solar, wind and heat pumps and development of hydrogen infrastructure, storage facilities and port capacities.
"I think that's completely misplaced," Karan May, senior campaign representative for the Sierra Club in West Virginia, said of state lawmakers' focus on building out fossil fuel infrastructure in response to Russia's invasion of Ukraine. "This crisis that Europe finds itself in, to me, that is clearly another reason to figure out energy independence through renewables and storage and what we can do to eradicate the need to depend on fuel from other countries."