J.H. Fletcher Agrees to Acquire Canon Underground Mining Equipment Product Lines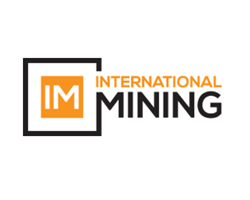 By Paul Moore
May 5, 2022 - J.H. Fletcher & Co has announced that an agreement in principle has been reached to acquire the Cannon Mining product lines from Lake Shore/Trident. The acquisition will close in May of 2022 after the customary diligence steps are completed. The Huntington, West Virginia company stated: "This acquisition will serve to further strengthen the current mining equipment product lines through both the J.H. Fletcher & Co. and Cannon Brands, as well as enhance the ability of J.H. Fletcher & Co to support their growing customer base."
There is quite a history to the Cannon brand. Oldenburg Group and its Cannon brand machines were famous in underground mining drilling and utility. The story began with Lake Shore which made equipment for iron ore mines and later became Lake Shore Engine Works. Then in 1938, Service & Supply Company of Iron Mountain merged with Lake Shore Engine Works and the company became Lake Shore Engineering Company. Wayne Oldenburg bought the company in 1987, when it became part of his Oldenburg Group.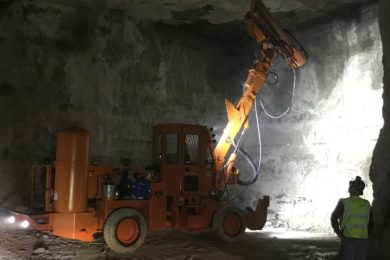 In 2016, CEO and owner Oldenburg sold the group's mining and defence divisions to private equity firm JF Lehman & Co and it was renamed Lake Shore Systems Inc, but keeping the Cannon product brand as new division Cannon Mining and with production remaining in Claremont, New Hampshire but with a subsidiary Cannon Mining Latin America in Guadalupe, Zacatecas in Mexico. Lake Shore Systems then recently merged with Trident Maritime Systems, also owned by JF Lehman.
The Cannon product line is now set to start a new life under J.H. Fletcher. Cannon machines include single and double boom jumbos, bolters and scalers such as the SV11 compact scaler, SV18/SV22/SV26 scalers and the SV45 very large scaler as well as the UV6 and UV11 utility machines. Traditionally the products have performed well in the underground hard rock room and pillar market, both for industrial minerals like limestone as well as in lead/zinc operations.