Alpha Announces First Quarter 2022 Results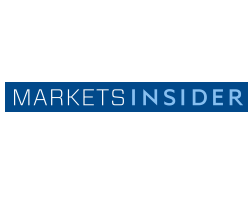 May 5, 2022 - Alpha Metallurgical Resources, Inc. (NYSE: AMR), a leading U.S. supplier of metallurgical products for the steel industry, today reported results for the first quarter ending March 31, 2022.
"Our team has performed exceptionally well, beating last quarter's record performance and hitting a new milestone of over $500 million in Adjusted EBITDA for the quarter," said David Stetson, Alpha's chair and chief executive officer. "The current met market strength has significantly accelerated Alpha's progress in deleveraging the company. Together with the unwavering vision of our management team, these conditions have laid the groundwork for a new chapter in our company's history, and we now expect to fully extinguish our term loan in the second quarter. I am looking forward to the day when we can announce this important target has been achieved. For now, having brought Alpha's term loan balance to under $100 million with a payment subsequent to quarter end, I am pleased to celebrate yet another step toward this goal."
Stetson continued: "Additionally, as we continue to prioritize shareholder value and capital return, our board of directors approved a substantial increase in authorization for our current share buyback program, bringing that to a level of $600 million. The board is also instituting a dividend at an annualized rate of $1.50 per share to be paid quarterly, with the first quarterly payment of $0.375 per share to be paid on July 1st to shareholders of record on June 15, 2022. With increased visibility into our cash flow projections for the balance of this year, we believe these are prudent and important steps to share Alpha's success with our investors."
The company's annual meeting of stockholders was held on May 3, 2022, and all members of Alpha's board of directors were re-elected to continue their service. The complete voting results from our annual meeting will be filed with the SEC on Form 8-K.
Financial Performance
Alpha reported net income from continuing operations of $401.0 million, or $20.52 per diluted share, for the first quarter 2022. In the prior period, the company had net income from continuing operations of $254.5 million or $13.30 per diluted share for the fourth quarter 2021.
First quarter 2022 total Adjusted EBITDA was $503.8 million, compared with $315.8 million in the fourth quarter 2021.
Coal Revenues
Our net realized pricing for the Met segment was $240.82 per ton in the first quarter 2022, while net realization in the All Other category was $57.39.
"As expected, we continue to see the positive impact of the metallurgical coal market dynamics flowing through our realizations," said Andy Eidson, Alpha's president and chief financial officer. "Led by tonnage linked to the Australian indices, our export business remained strong and average realizations on our met coal increased by more than 30% to $241 per ton in the first quarter, with average realizations on total export tons exceeding $278 per ton."
The company's Met segment cost of coal sales increased to an average of $103.61 per ton in the first quarter 2022 as compared to $92.46 per ton in the prior quarter. Cost of coal sales for the All Other category decreased to $49.89 per ton in the first quarter 2022 from an average cost of $60.77 per ton in the fourth quarter 2021.
Liquidity and Capital Resources
"For nearly two years, we have stated our intention to dramatically improve the company's financial position and our balance sheet is reflecting those efforts," said Eidson. "With our voluntary principal prepayments on the term loan since the beginning of the year, our term loan balance is now under $100 million. On a parallel path, we are pleased to be returning value to shareholders through our newly increased $600 million share repurchase program and the establishment of a quarterly dividend. We plan to continue these efforts while we also engage in further discussions with the board about future uses of excess cash."
For the first quarter 2022, cash provided by operating activities significantly increased to $336.1 million as compared to $104.3 million in the fourth quarter 2021. Cash provided by operating activities includes discontinued operations. Capital expenditures for the first quarter 2022 were $28.1 million compared to $22.9 million for the fourth quarter of 2021.
As of March 31, 2022, Alpha had $159.5 million in unrestricted cash and $137.5 million in restricted cash, deposits and investments. Total long-term debt, including the current portion of long-term debt as of March 31, 2022, was $251.4 million. At the end of the first quarter, the company had total liquidity of $193.4 million, including cash and cash equivalents of $159.4 million and $34.0 million of unused availability under the ABL. The future available capacity under the ABL is subject to inventory and accounts receivable collateral requirements and the maintenance of certain financial ratios. As of March 31, 2022, the company had no borrowings and $121.1 million in letters of credit outstanding under the ABL.
Dividend Program
Alpha also announced today that its board of directors has expanded the company's previously announced capital return program to include a dividend policy. Under this policy the board intends to pay aggregate cash dividends of $1.50 per share of common stock per year, with $0.375 per share paid each quarter. The board has declared the first quarterly dividend payment will become payable on July 1, 2022 for holders of record as of June 15, 2022. Future dividend payments will be targeted to be paid in the first month of each calendar quarter. Any decision to pay future cash dividends will, however, be made by the board and depend on Alpha's future earnings and financial condition and other relevant factors.
Share Repurchase Program
As announced last quarter, Alpha's board of directors authorized a share repurchase program allowing for the expenditure of up to $150 million for the repurchase of the company's common stock. Alpha's board has increased this authorization by $450 million, bringing the share repurchase program to $600 million. As of May 3, the company has acquired 295,684 shares of common stock at a cost of $39.4 million.
As previously announced, the timing and amount of share repurchases will be determined by the company's management based on its evaluation of market conditions, the trading price of the stock, applicable legal requirements, compliance with the provisions of the company's debt agreements, and other factors.
Long-Term Strategic Plan
"As we progress toward completion of our deleveraging goals, we have also been refining the management team's long-term vision for the company and how we can take steps today to bring that future to fruition," said Eidson. "As we mentioned last quarter, senior leaders across the company just completed an exercise to analyze Alpha's next fifteen years. We evaluated our expected operational portfolio, reserve life, coal qualities, and sales opportunities."
"While our long-term plan was developed using specific information that I can't detail here, such as economic projections and the proprietary details of our operations, there are a few high-level takeaways that I believe will provide helpful context to investors, employees, and all Alpha stakeholders," Eidson continued. "First, we believe our existing portfolio, together with currently-held reserve bases, should allow the company to maintain a consistent level of production, similar to Alpha's current average production, across the next fifteen years without the need for inorganic growth. Second, we expect to be able to gradually improve the company's average coal quality to a higher rank while maintaining the flexibility and optionality provided by a diverse product mix. Third, we see strategic opportunities over the next decade and a half to build on existing customer bases and develop new relationships by expanding our sales and marketing efforts, particularly in regions that are expected to exhibit the most growth in demand for met coal; this work has already begun and will continue to evolve as the macroeconomic circumstances shift. Lastly, I believe Alpha is well positioned to continue as a leader in the global metallurgical coal space for many years to come. That final takeaway is my own opinion, but I believe it represents the excitement and confidence of the team as we concluded this exercise, especially as the important work to deleverage the company should only strengthen Alpha's ability to both succeed and be resilient, in the near and long term."
2022 Full-Year Guidance Adjustments
"I commend the operations teams on their continued diligence amid these higher-cost market circumstances," said Jason Whitehead, executive vice president and chief operating officer. "While the team has done an excellent job in continually finding productivity enhancements to offset some of the increased costs we have experienced, today we are raising cost guidance for 2022. This change is due to elevated pricing dynamics that have far exceeded the pricing projections used to calculate our previous cost estimates for the year. I see this change as a necessary response to market circumstances outside of our control. As we have reiterated in prior quarters, we remain committed to safely managing the costs within our direct control."
The company is increasing its cost of coal sales guidance due to the elevated pricing environment in global coal markets. Higher sales prices result in higher royalties and severance taxes, which are part of our costs of coal sales. These circumstances, alongside increased labor costs and persistent inflationary pressure on certain materials, have contributed to the guidance change announced today. Met segment cost of coal sales are now expected to be between $101.00 per ton and $107.00 per ton for the full year, up from the prior guidance range of $88.00 per ton to $92.00 per ton. Cost of coal sales for the All Other category are expected to remain unchanged in the range of $58.00 per ton to $62.00 per ton. Additionally, due to the company's aggressive debt reduction efforts, guidance for 2022 cash interest expense is now expected to be between $18 million and $22 million, down from the previously provided range of $40 million to $45 million.
As of April 20, 2022, Alpha has committed and priced approximately 53% of its metallurgical coal within the Met segment at an average price of $243.88 per ton and 96% of thermal coal in the Met segment at an average expected price of $53.26 per ton. In the All Other category the company is 100% committed and priced at an average price of $57.70 per ton.