Technology Spend Needed to Ensure Western Mineral Supplies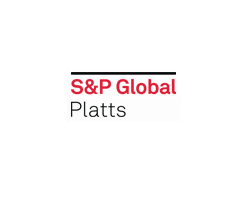 By Diana Kinch
May 6, 2022 - The western mining industry has been slow to make technological improvement in mineral and metal processing, having relied too heavily on supplies of processed minerals from China over the past 20 years, sector representatives said at the Mines and Money Connect conference in London May 4.
With China now redefining its role for environmental reasons, cutting back on coal-powered mineral and metals processing, new mineral expansions and production for export, supplies of some metals are tightening, obliging western companies and countries to invest more to ensure metal supplies.
"Mineral processing has been a laggard. There hasn't been a serious change in technology for 50-70 years .... we're mainly dealing with either hydro or pyro-based extraction processes ... and now we need to develop something that sits between those," said Melinda Moore, CEO of Clean Mining, a mine processing innovator. "We've been relying on China over the last 20 years to process our materials and we've become very dependent on them........and now that's going to change."
China produces close to 60% of the world's primary aluminum, and some 40% of its smelted copper and nickel, according to the speakers at the conference. Its recent cutbacks on coal-powered aluminum smelting have contributed to a fall in global primary aluminum production on the year over the last five months -- breaking a previous rising trend -- and supporting a peak in prices at well over $3,000/mt before they slipped back.
China also mines some 60% of the world's supply of rare earths, processing as much as 93% of the total of rare earth oxides, according to the speakers at the conference. However, it has announced it will curb new rare earths mining projects on environmental considerations: a similar scenario is expected for lithium, of which China processes 80% of the total.
Rare earth mining is recognisably problematic as these elements are often found together with radioactive thorium or uranium, increasing the possibility of community opposition to rare earths projects. Some types of lithium mining may be pollutant or intensive in water usage.
More Contaminants
Western mining majors including BHP and Rio Tinto have sold off substantial in-house mineral processing capacity in recent years to depend more on outside processors including in China.
New investment is needed at a time when quality minerals are typically found at deeper levels or together with more contaminants as the easiest picking and surface deposits have generally already been mined.
"We will need a lot more technology ... to deal with incredibly complicated polymetallic resources and fine ore bodies," Moore said. "What we've got is toxic with very high heat and extremely high pollutants: even China is raising its barrier on impurities," she said.
For Mike Round, operations manager at UK mine developer Cornish Lithium, the western world, including carmakers seeking supplies of battery metals for the energy transition, is unprepared for the shock of China's change in attitude to mining and metals.
"The west has suddenly woken up to the fact that we need to do more if we want to keep any form of manufacturing, as we're being beaten by China every time..... We can't produce enough lithium," he added.
Lithium prices have more the doubled so far this year on surging demand from EV batterymakers. S&P Global Commodity Insights assessed Lithium Carbonate CIF North Asia at $75,000/mt April 29.
Round noted that the last working mine in Cornwall in England closed as long ago as 1998, and since then investment has been insufficient to get this mineral province up and running again.
Gaius King, resource analyst with Fox-Davies Capital, was also gloomy on supplies: "China has already tied up most of the major resources globally... Gigafactories in Europe won't have enough supply – I think there's a calamity coming very, very soon and the Russia/Ukraine conflict is almost a sideshow."
Ali Soofastaei, artificial intelligence program leader at Brazil's Vale, believes that AI can play a significant part in boosting mine workers' productivity and motivation, but that it needs to be accepted as "as a culture, not just an innovation".
Current high prices for mineral products should ensure sufficient funds for new technology and innovation, Soofastaei argued. "$24/mt is the final (product) cost for big producers of iron ore," he noted, comparing this to the current 62% Fe Iron Ore Index price – assessed by S&P Global at $142.9/dry mt CFR North China on May 4. "Can't this huge margin encourage new technology and innovation?" he asked.
ESG Issues Slow New Mine Capacity
With Environmental, Social and Governance, or ESG, issues dogging some mine projects particularly in the Americas, notably the Resolution copper project in Arizona, US, and most recently Anglo American's Los Bronces copper mine expansion in Chile, some western miners are looking increasingly to mineral-rich jurisdictions in Mongolia and Africa to develop new projects, particularly in copper and gold.
Alaska has outstanding potential for uranium and Canada was described as very mine investor-friendly, particularly as regards lithium mine development, participants at the event said.
"High quality copper and gold bring us to Mongolia," said Peter Akerley, CEO of Erdene Resource Development. Some 70% of the country is unexplored and the government is making mining a post-COVID recovery priority, he noted.
Jorgen Evjen, CEO of Akobo Minerals, noted that Ethiopia is underdeveloped as a mining jurisdiction, while Nana Sangmuah CEO of Roscan Gold said he was in talks with strategic investors for a mine project in Mali.