Solar's Big Chill Boosts Coal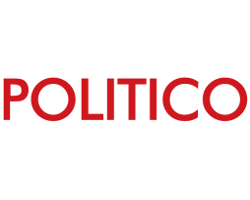 May 6, 2022 - The tension between reliance on Chinese imports and reducing domestic emissions just got thicker.
An Indiana utility said this week that it would delay retiring a coal-fired power plant for two years because of the Commerce Department's investigation. Chinese companies are being accused of circumventing steep tariffs by shifting production of solar panels to countries in Southeast Asia where the duties don't apply.
The investigation has sent a chill across the solar industry since it got underway a month ago. But this is the first example of a direct effect on fossil fuels.
Northern Indiana Public Service Co. said it would push back the retirement date of one of its two remaining coal plants by two years because of supply chain uncertainty stemming from the investigation. NIPSCO is delaying 10 solar projects because of the probe, so it's projecting it will need to keep coal online longer in the meantime.
It's an early sign of how the investigation could stall utilities' plans to shift away from fossil fuels, as Jeffrey Tomich writes for POLITICO's E&E News.
Lloyd Yates, CEO of NIPSCO parent company NiSource Inc., said he is still "committed to completing our transition from coal." The utility is still planning to shut down its other coal units by 2028 as scheduled.
But the case is now directly pitting concerns about Chinese panel-dumping against power-sector emissions.
"The two coal units that are going to stay open are a perfect illustration of the damage that this case is going to have," said Dan Whitten, spokesperson for the Solar Energy Industries Association, which estimates the industrywide effect on solar could be the equivalent of keeping 96 coal plants open.
The Wall Street Journal interviewed the CEO of the company that started it all: San Jose-based panel manufacturer Auxin Solar. Mamun Rashid says his company is getting hacked and his employees are getting harassed as a result of the petition it filed seeking the Commerce investigation:
"The last thing I would want to do is take an action that hurts" the renewables industry, Rashid told WSJ. "But are we going to look the other way on not abiding by U.S. law?"
More coal: Meanwhile, India is seeing record coal production thanks to a heat wave, rebounding electricity demand and reduced reliance on Russian coal. The Financial Times reports India's coal use hasn't peaked yet, despite its COP26 commitment to "phase down" use.