Asian Coal Buyers Unable to Find Payment Method for Discounted Russian Cargoes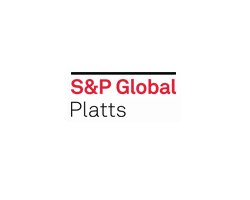 May 9, 2022 - Buyers across Asia were interested in purchasing discounted thermal coal from Russia, but a suitable payment mechanism continues to deter them from doing so, market sources said.
The issues surrounding payments stem from numerous sanctions placed against Russia after its invasion of Ukraine in March, and logistics have similarly been affected, making it difficult to secure supply as well.
Traders said that offers on a CFR basis had been made to buyers in Vietnam, Thailand and the Philippines, adding that the buyers were interested but that banks had been unwilling to issue letters of credit or carry out telegraphic transfer of funds.
"Banks know that some linkages of the payment will be through the US, at least in Thailand so it is not easy to do the transaction. People are interested in buying but payments cannot be done," a Thailand-based trader said.
India, which is facing shortages in thermal coal and witnessing power outages, is also being offered Russian coal but it is also struggling with similar issues in payment mechanisms, sources said.
"I did get offers but since I cannot trade in them, there is no point in discussing," a Singapore-based trader said.
Market sources said they expect India to absorb a lot of displaced Russian tons, as price-sensitive buyers will likely look favorably to the discounted Russian volumes, while the Indian government had signed an agreement with Russia regarding increased supply of coking coal, which some sources said could pave the way for a similar increase of thermal coal.
Regarding price, Russian 6,000 kcal/kg NAR coal was offered at $165/mt FOB Russia Pacific, and the 5,500 kcal/kg NAR coal is offered at $115/mt FOB, a deep discount to coal prices from other origins.
For instance, Australian 5,500 kcal/kg NAR coal with 23% ash was assessed at $200/mt FOB and the Richards Bay coal of similar calorific value was assessed at $225.05/mt, as per S&P Global Commodity Insights data on April 28.
This means once freight rates were taken into consideration, Russian coal could be delivered to India at a significant discount to essentially every other origin of coal in the seaborne market, with market sources expecting this to lead to a two-tired global market as other coal suppliers wouldn't likely offer at such low levels.
Looking forward, traders expect more demand for Russian coals to emerge form China as well due to a reduction in import tariffs, while China's relative closer proximity to Russian Pacific load ports could also reduce cost of a delivered basis.