Mills Seeking PCI Alternatives Build Russian Stockpiles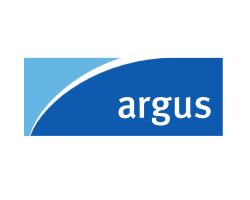 By Brendan Kjellberg-Motton
May 10, 2022 - Russian suppliers of coking coal and pulverised coal injection (PCI) have continued to ship large amounts to European buyers on a term basis, after global sanctions against Russia, most importantly an EU ban on coal imports, lowered the value of Russian spot sales to other destinations.
New purchases of Russian coal are illegal in the EU as of 9 April. But Russian deliveries to Europe were significantly delayed over the whole of 2021, meaning that there is a significant backlog in contracts, allowing buyers to take large quantities before deliveries from Russia become illegal in early August. A swift improvement in rail transport to Russian Baltic ports over the past few weeks has made more Russian material available to European mills, while Russian suppliers will prefer where possible to ship term volumes priced largely on fob Australia indexes, than to make spot sales outside of Europe at significant discounts.
Recent Russian sales of coking coal and PCI to Turkey have been priced at around $300/t delivered, a supplier said. Most term contracts are based at least in part on fob Australia indexes, which have risen to new highs in recent months. Argus' daily fob Australia assessment for low-volatile PCI averaged $402.80/t in February-April.
Mills are expected to use stockpiles of Russian and Australian low and mid-volatile PCI as a source of stable supply of known qualities, while testing alternative grades that were also purchased at the start of the war in Ukraine, largely from the US. As a result, European discharge ports are congested, mostly by Russian thermal coal, but also with coal of several origins, including Russian, bound for steel mills. The US shipped 1.67mn t of metallurgical coal to the EU in March, the highest since June 2019, while Australia shipped 1.51mn t in the same month, trade data show. Market participants have indicated that Russian deliveries to Europe, particularly of PCI, are now proceeding at a higher rate than normal.
Hydrogen May Replace PCI in Europe
While European mills will have access to Australian and Canadian PCI in the future, these origins will increasingly lack the capacity to supply the global market, with blast furnace capacity in Asia expected to rise over the coming years, and as buyers increasingly close the door on Russian coal. Japan will gradually phase out Russian coal imports, while global steelmaker Tata, which has mills in India, the UK and the Netherlands, will halt business with Russia. And major Australian producer BHP's plans to divest 10mn t of annual PCI capacity are likely to weigh on overall supply.
Alternatives include lower-grade PCI coals, requiring a higher rate of coke usage, and coking grade coals, which are likely to be used only to a limited extent owing to problems with blast furnace wall pressure.
Ultimately, the conflict and the consequent sanctions on Russia are likely to accelerate the process of hydrogen replacing PCI, at least in Europe. Several major European steelmakers aim to move towards carbon-free or low-carbon steelmaking over the next decade, and to install hydrogen electrolysis capacity over the same period. German steelmakers Thyssenkrupp and Dillinger-SHS have respectively tested the use of hydrogen and of hydrogen-rich coke oven gas as alternatives to PCI.