Australian Mining Firm Stanmore to Use BMC to Boost Australian Coal Sales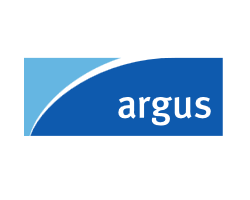 By Jo Clarke
May 10, 2022 - Australian mining firm Stanmore Coal expects to make up for lost coal production because of wet weather during January-March by exploiting synergies between its existing Queensland operations and those it acquired last week through BHP's 80pc stake in BHP Mitsui Coal (BMC) coking and thermal coal joint venture.
Stanmore has begun studying options to build a haul road between its existing Isaac Downs mine and the Poitrel mine site, both in the Bowen basin region of Queensland. This will allow it to use the Red Mountain coal handling and processing plant (CHPP) that it acquired from BHP as part of its $1.2bn acquisition of BMC to process coal from Isaac Downs.
Stanmore sold 538,000t of mostly metallurgical coal during January-March, down from 632,000t in October-December and from 723,000t in July-September but up from 523,000t in January-March 2021. Wet weather disruption caused by the La Nina weather pattern affected coal production across Queensland, as did Covid-19-related workforce absenteeism that had largely subsided at Stanmore by the end of the quarter.
The firm expects to be able to catch up from the weaker than expected first-quarter output in the second half of 2022 by upgrading its Isaac Plains CHPP to increase its capacity by 20pc, allowing it to handle more than 4mn t/yr run of mine (ROM) coal. It will also truck ROM coal from Isaac Plains to the Red Mountain CHPP at Poitrel. This should allow it to meet its expectation that 2022 production from its existing operations will be aligned with the 2.52mn t/yr during July-December 2021 rather than the 1.61mn t/yr for January-June 2021.
Stanmore will include 80pc of sales from BMC's 6mn t/yr South Walker Creek and 4mn t/yr Poitrel pulverised coal injection grade and semi-hard coking coal mines in Queensland from 3 May when the deal was completed. Japanese trading house Mitsui owns the remaining 20pc of BMC.
Argus last assessed the semi-soft mid-volatile coking coal price at $396/t fob Australia on 9 May, up from $270/t on 31 January and $126.90/t on 19 July 2021. It assessed high-grade 6,000 kcal/kg NAR thermal coal at $371.81/t fob Newcastle on 6 May, down from a peak of $384.80/t on 11 March but up from $89/t a year earlier
The Isaac Downs extension primarily produces 9.1-9.5pc ash high-quality semi-soft coking coal with a secondary product of 16pc ash thermal coal. It contains some coal seams that can produce semi-hard coking coal at 8.5pc ash, which can be exploited in response to market conditions.