India Raises NTPC's Coal Import Target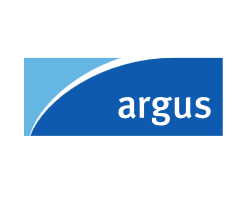 By Saurabh Chaturvedi and Firat Ergene

May 11, 2022 - India's federal power ministry has raised state-controlled utility NTPC's thermal coal import target by 25pc for the 2022-23 fiscal year that started on 1 April, as the country seeks to avert a power crisis with tighter domestic coal supplies.
The utility has been asked to import 20mn t of thermal coal for blending purposes in 2022-23, up from a 16mn t target set earlier, the ministry informed NTPC through a letter seen by Argus.
The move comes as several parts of India are battling one of the most severe heatwaves in a century, which has exacerbated electricity consumption, with the country's peak power demand hitting a historic high of 207GW on 29 April. India's power demand had already rebounded with a recovery in economic activity as Covid-19 restrictions were lifted, although domestic coal supplies to utilities have been unable to keep pace with the surge in nationwide coal consumption.
Coal-fired utilities have increased output in response to the higher power demand, with generation rising to 147GW in April from 135GW a year earlier, according to provisional data from the Central Electricity Authority (CEA). This led to an increase in stocks draw down by utilities, with aggregate inventories at Indian coal plants — including domestic and imported coal — falling to 21.25mn t on 7 May. This was just enough to support less than eight days of generation and was down from 25.6mn t on 31 March, according to CEA's daily report.
Coal-fired generation from imported-coal-based plants rebounded last month, with output reaching the highest level since April 2021 at 8.1GW, after falling to as low as 2.9GW in November 2021. Stocks at imported-coal-fired power units fell by around 300,000t from a month earlier to 1.1mn t today, according CEA data, suggesting some plants might struggle to continue operations unless they boost imports.
As much as 17.5mn t from NTPC's coal import target should be delivered in May-August, the ministry said, with the remainder to be received in September-October. The utility has already booked 6.7mn t of mid-calorific value (CV) imported coal, a senior NTPC official told Argus, adding that most of the contracted cargoes would arrive by the end of May. NTPC is currently seeking 6.25mn t of mid-CV imported thermal coal, the official added. The remaining amount will also be sought soon through tenders.
The federal power ministry has also raised the 2022-23 coal import target for smaller state-controlled generator Damodar Valley to 3mn t from about 2mn t.
Benchmark coal prices in the Atlantic and Asia-Pacific basins remain elevated, suggesting Indian buyers may need to pay high prices to source non-Russian supply. But some buyers might choose to source Russian coal as it is being offered into India at steep discounts against the API 2 and API 4 benchmarks. A buyer from west coast India was heard sourcing a NAR 5,800 kcal/kg Panamax cargo at around $170/t cfr India last month, while NAR 5,500 kcal/kg coal was heard being offered at the $190s/t cfr India this week.
Historically, Russia has not been a key coal supplier to India with imports of just 2-3mn t/yr, and making up up less than 5pc of overall imports.
Increased Availability
The power ministry has reiterated calls for all the utilities to raise imports for blending purposes, directing states last week to speed up purchases of seaborne coal at government-controlled power plants. It also asked the utilities to boost the use of road transportation, to reduce an over-reliance on railways as the key mode of transporting coal from mine to power plants.
The coal ministry has asked state-controlled Coal India to raise output and supplies to meet the rising demand from utilities.
India now aims to raise domestic output to 1.2bn t by 2023-24, junior coal and railways minister Raosaheb Patil Danve said on 6 May. This is up from the previous target of 1bn t by 2024. The country produced 777.31mn t in 2021-22.
India power sector coal inventories mn t
India coal-fired generation GW (LHS), %(RHS)