Webinar: Safe and Efficient Conveyor Belt Monitoring Solutions for Bulk Material Handling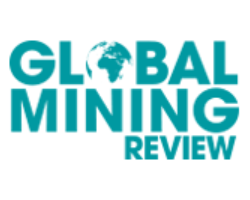 LIVE Webinar

17th May 2022
15.00 (BST)

Reserve your free place today!
Our sister publication Global Mining Review is hosting a webinar with SCHMERSAL.
In this webinar SCHMERSAL and its system partner ROXON will talk about safe and efficient conveyor belt monitoring solutions.
Heiko Bach, Business Development Manager for Heavy Industry at SCHMERSAL, will emphasise why safety and productivity complement each other, and why it is important to identify potential hazards far ahead of their occurrence.
Belt-misalignment can cause injury to staff as well as costly downtime. That is the reason why it is important to comply with the current safety standards for continuous conveyor systems.
Join this webinar and learn how to design safe conveyor systems for bulk material handling and to ensure high productivity.
Register for your free space today!

Have a scheduling conflict? We've got you covered! Register for the live event and we'll send you the on demand recording shortly after the broadcast date.

Burning questions? In addition to a high-quality presentation, this webinar will include a live Q&A session with Global Mining Review's Editor, Will Owen. Attendees will be able to submit questions live throughout the course of the webinar.