ADK GreenTech Delivers Amazing Emission Reduction Results – Hope For American Coal Fired Power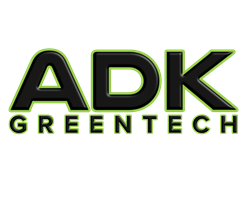 May 11, 2022 - Today, more than ever, the reduction of emissions is crucial to providing a cleaner environment for all. We know that a cleaner combustion leads to reduced emissions. Sootaway Solid Fuel Combustion Catalyst utilizes more available oxygen in the boiler to enable a cleaner combustion.
We are currently working with an Indian power producer who is interested at utilizing Sootaway as a means of reducing SO2 and NOx emissions with minimal impact on fuel efficiency to meet new Indian government environmental regulations. The goal is to perform a full 30 day trial at one of their units. To qualify the product for trial, we employed a testing laboratory, Rexeon Solutions Pvt Ltd/GeoCoal Engineering Pvt Ltd, to validate claims that through the control of the oxygen set point, and reducing it, we can burn coal treated with Sootaway and reduce emissions, while maintaining output.
The testing started with untreated coal burned at a 5% O2 set point for the control. We had samples from 2 different plants: one 240MW unit, and a 600MW unit. Then, testing the same fuel, treated with Sootaway at a rate of 1 liter per ton, and we burned at 5%, 4%, 3% and 2% for the test. All of this done in a small muffle furnace. Our results are consistent with all the other testing which has been performed on the product, regarding emission reduction.
The testing yielded tremendous results, with the following reductions from the control burn:
• 87% reduction in SO2
• 76% reduction in NOx
• 75% reduction in PM
• 94% reduction in Slag Deposition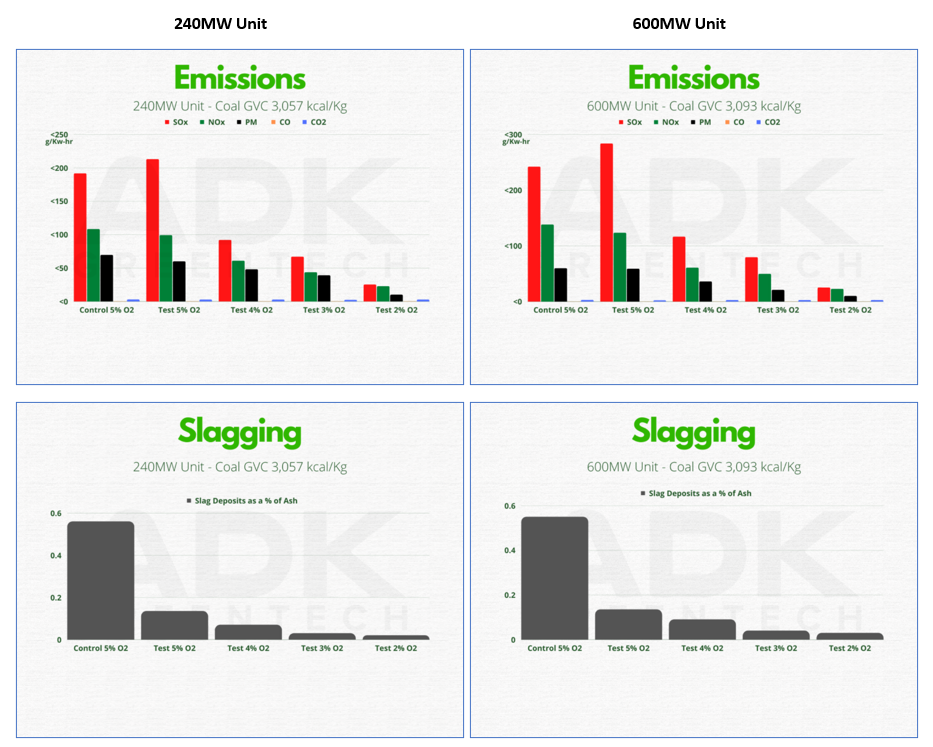 Sootaway is a remarkably cost-effective alternative to FGD or SCR, as an effective method for emission reduction. Sootaway can be implemented within 30-60 days and start yielding quantifiable, positive results within weeks, without the considerable costs of maintaining and repairing FGD and SCR. For addressing Regional Haze II, Sootaway reduces emissions known for haze development. The reductions in PM and slag deposition imply a more efficient boiler, with the probability of extending time between washings and reduced down-time in major shutdowns, as the superheater tubes stay cleaner longer, and require less de-slagging. For the lesser fuel efficient plant, Sootaway can offer considerable fuel savings by utilizing more of the carbon in the fuel during combustion. Sootaway can help the U.S. continue to lead the world in reducing emissions, while assisting to keep O&M costs down. Additionally, the use of Sootaway could extend the life of U.S. coal-fired plants and, of course, lengthen the livelihoods of the tens of thousands who work in the plants, the coal mines and their supporting industries.
To learn more about Sootaway, discuss the full report of this testing or to discuss performing a trial at your plant, reach out to: Al Terpstra at al@adkgreentech.com or (219) 934-7754 or Perry Nye at perry@adkgreentech.com or (205) 534-9032