Yancoal Sales Reinforce Australia's Wet Weather Impact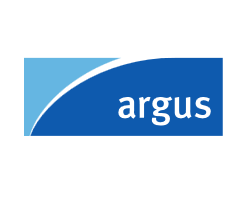 By Jo Clarke

May 13, 2022 - The impact of one of Australia's wettest summers on coal exports has been reinforced by the 21pc slump in produced coal sales by Chinese-owned Yancoal during January-March compared with the previous quarter.
The rain, which resumed this week, has caused flooding at saturated mine pits throughout the first half of 2022, leaving Australian coal mine operators with nowhere to pump water with storage facilities at critically high levels. This is being compounded by Covid-19 worker absenteeism and delays securing key items such as spare parts because of stretched global supply chains, cutting Australian coal mining productivity.
"Rain and Covid-19 impacts are not unique to Yancoal," the firm's chief executive David Moult said. "It seems likely that supply-side constraints will set the tone for the international coal indices through much of 2022."
Yancoal, which is Australia's biggest independent coal producer, is building new water storage at key mines in New South Wales (NSW) to allow it to better drain pits after it run-of-mine production fell by around a third at its Mount Thorley Warkworth and Hunter Valley Operations mines in the latest quarter because of flooding. Other coal firms across NSW and Queensland are making similar investments as they seek to reduce the impact of the rain to allow them to capitalise on the current firmer price environment.
The rain, Covid-19 and higher diesel prices are pushing Yancoal's production volumes towards the bottom of its 35mn-58mn attributable saleable coal production target and unit costs towards the top of its $71-76/t guidance, the firm warned in April. The risk of not remaining within guidance has been increased by the current period of heavy rain in NSW and in Queensland.
These are problems common to most coal mines in Australia, contributing to low stocks at many facilities that could lead to below average exports of thermal and coking coal through to the end of June and possibly beyond.
Yancoal reported attributable sales of 7.8mn t during January-March, leaving it with a target of 27.2mn-30.2mn t for April-December, or an average of 9mn-10mn t each quarter. This is possible but requires optimal operating conditions, unlike those in the wetter than average April and second week in May.
The higher price environment is prompting Yancoal and its competitors to invest flood mitigation measures across Australia, although they will take some months to be fully effective.
Argus last assessed high-grade 6,000 kcal/kg NAR thermal coal at $371.81/t fob Newcastle on 6 May, down from a peak of $384.80/t on 11 March but up from $89/t a year earlier. It assessed lower grade 5,500 kcal/kg coal at $197.43/t fob Newcastle for NAR 5,500 kcal/kg on 6 May, down from a peak of $287.15/t on 11 March but up from $56/t a year earlier.
It assessed the premium hard low-volatile coking coal price at $518.35/t fob Australia on 11 May, up from $241.40/t on 7 January.
Jan-Mar '22
Oct-Dec '21
Jan-Mar '21
FY 2021
FY 2020
Coal production
8.1
9.3
8.7
36.7
38.3
Metallurgical coal sales
1.1
1.6
1.4
5.8
4.2
Thermal coal sales
6.7
8.3
7.2
31.7
33.7
Total coal sales
7.8
9.9
8.6
37.5
37.9