Construction to Begin Within a Month on Coalfields Expressway in McDowell County, WV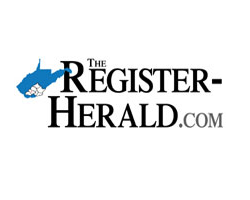 By Greg Jordan
May 14, 2022 - Construction is set to begin within a month on an important section of the Coalfields Expressway that will help connect McDowell County and other parts of southern West Virginia to the rest of the country.
Gov. Jim Justice met Friday with state and local officials at the Martha H. Moore Riverfront Park in downtown Welch about this latest part of the Roads To Prosperity program. Justice called the Coalfield Expressway work set to begin near Welch a "linchpin" section.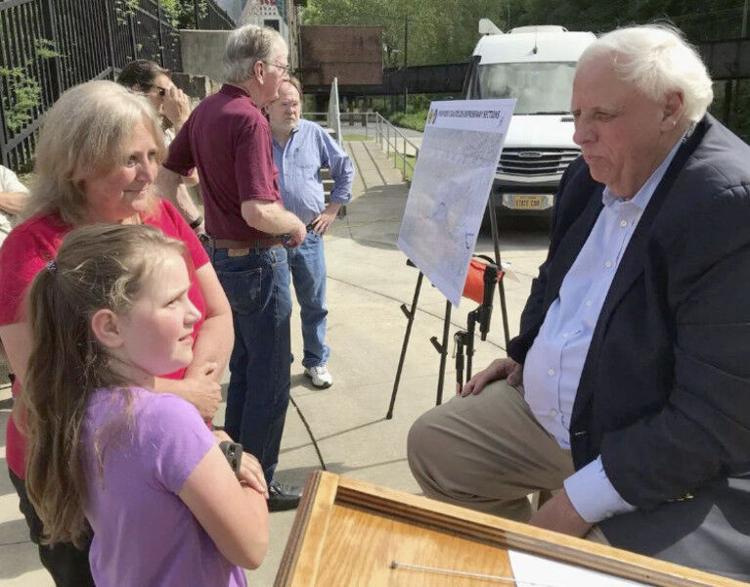 Gov. Jim Justice speaks Friday with 9-year-old Karlie Matney and her grandmother Karen Matney. after announcing a bid award for the Coalfields Expressway in McDowell County.
Phioto: Greg Jordan, Bluefield Daily Telegraph
"This announcement today means we are one step closer to bringing this area of West Virginia to the world once and for all," Justice said. "We have waited and waited in southern West Virginia for way too long. From what I understand, this section right here is a linchpin section and then the sections beyond that will move even faster."
Justice joined officials with the West Virginia Division of Highways (WVDOH) to announce that he has approved the bid award for this $147.6 million project to Bizzack Construction LLC of Lexington, Ky.
Gary Taylor, president of Bizzack, said that pre-construction meetings must be conducted first, but the hope is to "move earth" within a month. Construction will begin near the Federal Correctional Institution off Federal Drive near Welch.
Roadwork will involve building a 5.12-mile section of highway from Welch to WV 16, connecting the city with the Coalfields Expressway, according to Jimmy Wriston, P.E., WVDOH Commissioner and State Transportation Secretary.
"A lot of people start things, the governor is a guy that finishes things. This is another step along the way to the finish," Wriston stated. "This has been a long time coming. This is the beginning of the end of getting this done."
The project is expected to be completed by the summer of 2026.
"I am absolutely committed beyond belief to get this project finished because it opens up the whole world to southern West Virginia," Justice stated. "It took decades for us to get in this mess. This is a dogs' mess that we're crawling out of but we're getting there."
Once all planned sections of the Coalfields Expressway are completed, it will eventually connect the West Virginia Turnpike at Beckley with US 23 at Slate, Virginia, opening the southern coalfields to economic development opportunities.