Pennsylvania: Coal Mine Expansion in Laurel Highlands Draws Subsidence, Water Concerns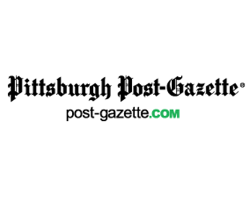 By Laure Legere
June 2, 2022 - The Pennsylvania Department of Environmental Protection is considering a coal company's applications to renew and expand a permit for an underground mine in the Laurel Highlands that caused unexpected subsidence under several homes.
LCT Energy LP's Rustic Ridge #1 mine in Donegal Township, Westmoreland County, and Saltlick Township, Fayette County, opened in 2018 with a 2,800-acre underground boundary. LCT, a subsidiary of Latrobe-based Robindale Energy, now plans to expand the mine by 1,450 acres to the north, under the Pennsylvania Turnpike.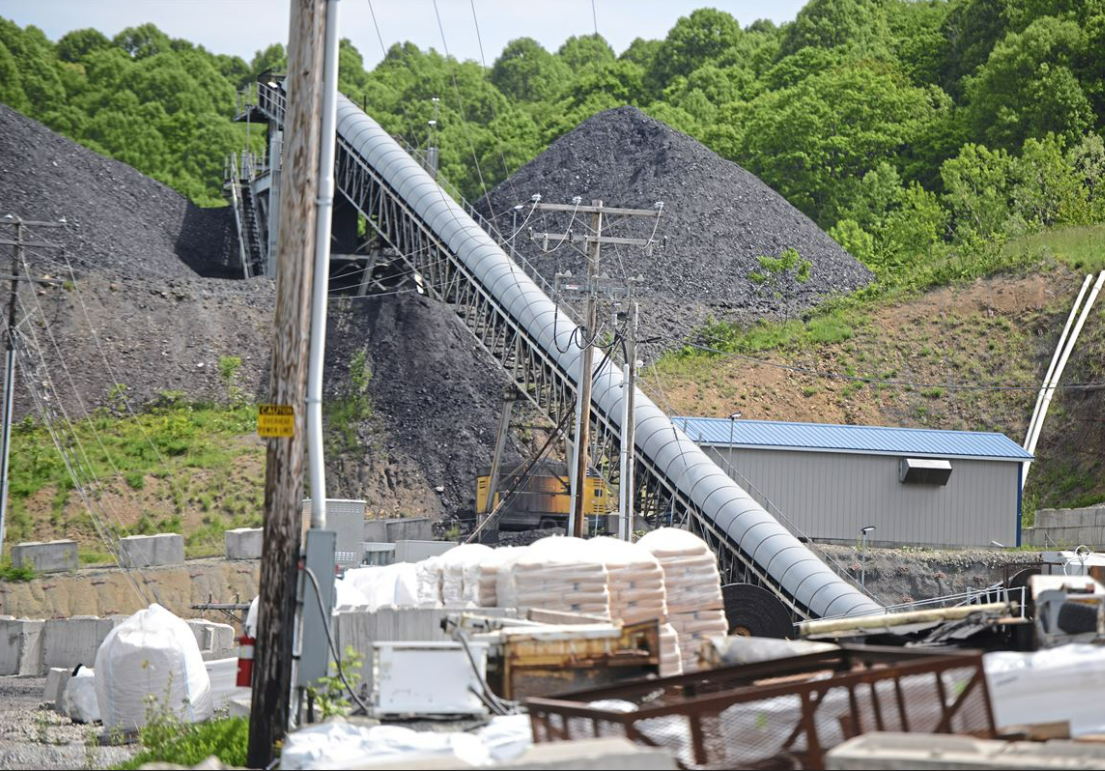 The outside of the Rustic Ridge Mine is shown on Thursday, May 26, 2022, in Donegal Township.

Photo: Maya Giron, Post-Gazette
The applications have raised concerns among local residents and watershed groups who spoke at public meetings in January and May about fears that the advancing mine could degrade or disrupt private drinking water supplies and waterways, destabilize more homes, and damage roads.
Other residents have welcomed the mine, calling it an economic benefit to the community.
LCT Energy harvests metallurgical coal for use in domestic and international steelmaking from the Lower Kittanning seam at the mine at an average depth of about 430 feet underground. The mine's current operation and proposed expansion have an estimated life of 19 years at a production rate of 600,000 tons per year, according to the company's application materials.
The company expects to begin operating in the expansion area around 2025, LCT Energy president Mark Tercek said.
Mining permits need to be reviewed every five years to make sure their bonding, subsidence and air and water pollution control plans are still appropriate.
According to DEP records and officials' comments, the agency has received nine reports of structural damage to buildings associated with the Rustic Ridge mine, including cracked and flaking concrete in homes and garages, windows sticking, and doors opening and closing on their own.
Six of the complaints are still open as the company monitors for further movement beneath the structures or negotiates with the property owners, DEP officials said. One was resolved through a private agreement with the landowner, one did not submit a damage claim form and one was determined to be unassociated with mining.
The agency has also received six reports of water contamination and nine reports of water loss, although all but two of those were determined to be unrelated to mining. The company is attempting to rebut one determination that it caused water supply damage, and paid to replace one water well, DEP officials said.
Most underground coal mining-related structure and water supply damage in Pennsylvania is associated with longwall mining, a full-extraction method that causes deliberate subsidence, according to DEP reports since the 1990s. Room and pillar mines like Rustic Ridge leave supportive pillars of coal standing and are linked to a smaller share of reported damage.
Indeed, the Rustic Ridge mine was not supposed to cause subsidence under homes.
"With pillars designed to provide stable support under structures, subsidence, planned or unplanned, is not anticipated," the company wrote in its original permit application in 2014.
But residents said that LCT Energy mined under four of five homes along Hellen Ridge Lane, and all four suffered subsidence damage, which occurs when the ground slumps into the void left by the mine.
The company and regulators suspect that pillars of coal that were left standing for support sunk into soft clay beneath the mine's floor when it had to bear the weight of the earth above it.
The company had dismissed that possibility in its original application, writing, "Pillars punching into the mine floor or roof will not be a problem." Now, it acknowledges a "very isolated area," where pillars punched into the floor and the soft clay floor heaved upward.
Annetta Fedor said her custom log home on Hellen Ridge Lane has been moving for more than 18 months.
"Our home is leaning like a big ship right now," her husband, Dennis Kostelich, said at a public meeting last week. "The doors are swinging, the windows stick. What is the marketability of a home like that?"
Since 1994, Pennsylvania's mining law has allowed subsidence damage to occur as long as structures are repaired, water supplies are replaced or their owners are paid for their losses.
According to an LCT Energy report, the mine plan was updated after the subsidence event to perform more sampling of the geology at the mine's current and planned floor. The plan also calls for leaving larger pillars and other supports where similar soft clay conditions are identified or when mining underneath occupied homes.
No floor heaving or subsidence issues have occurred since the updated plan was implemented in the fall of 2019, the company reported.
The Pennsylvania Turnpike Commission has not taken an official position on the expansion, but its lease agreement with LCT Energy "includes stringent requirements with significant standards for safety and stability regarding mining," spokeswoman Rosanne Placey said.
The safety factor for operating under the turnpike is two to four times the typical mining standard, and the lease limits the amount of extraction that can occur under the roadway, she said. If any subsidence were to occur, the liability and responsibility for paying for damages would rest with the company.
Watershed groups said they have raised and spent millions of dollars to repair the damage from past coal mining in the region, to provide its residents with outdoor recreation and education, and to elevate its profile as a nature tourism destination.
With its proposed expansion, the mine's footprint would stretch from the Indian Creek watershed into the Loyalhanna watershed.
"One of our many concerns with the expansion is that we believe the hydrologic conditions that would be created in these newly combined areas would result in a situation where one watershed is perpetually flooded and the other one runs dry" said Melissa Marshall, a community advocate with the Mountain Watershed Association. "For both, this would result in significant devastation of the aquatic life and habitat that lives there now."
Other community members said the opening of the mine has been an asset and they asked for it to be allowed to expand.
"Having the presence of LCT Energy in our community has been of a tremendous value and has enriched many aspects of our community," said Lin Podolinsky of the Christian Family & Children's Center, which has a campus in Donegal Township.
DEP is accepting public comment on the expansion application until June 8.