US Moves Away From Coal When It's Still Needed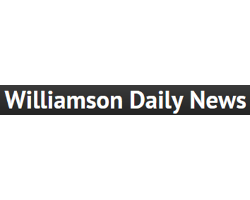 June 9, 2022 - The price of thermal coal — the type used in power plants — is soaring worldwide as demand exceeds supply. It could lead to higher electric bills for consumers and businesses, but that's what people and public officials asked for.
According to an article in the Wall Street Journal on June 2, futures prices for coal delivered to northwestern Europe and Asia have more than doubled this year. European electricity producers are stocking up in anticipation of a ban on Russian coal exports that begins in August.
Prices for coal from central Appalachia — the region that includes southern West Virginia — have climbed 40% this year and have more than doubled in the past 12 months, the newspaper reported. It's now selling at its highest price on record.
Stockpiles at power plants are about 44% below their 13-year average, and some mines already have sold their entire expected production for this year, the Journal reported.
While all this is happening, investment money has stayed away from coal. That's no wonder. Government agencies do their best to discourage the use of coal as a power source, and environment, social, governance goals at major companies steer commercial and industrial users away from electricity generated by fossil fuels.
Renewables are not ready to take over for fossil fuels yet, so that has forced power producers to ramp up the use of coal and natural gas heading into the dog days of summer. With both coal and natural gas selling at high prices, utilities could seek rate increases to cover their own higher fuel costs.
Meanwhile, as the demand for electricity continues to grow, coal-fired power plants are retired. Last week, the William H. Zimmer Power Station at Moscow, Ohio, along the Ohio River about a half-hour east of downtown Cincinnati, ceased production. Fifteen years ago, the Ohio side of the river between Cincinnati and Portsmouth had four coal-burning power plants. Now it has none. Two have been demolished, so they cannot be put back into service. Other than the Pleasants Power Station near Willow Island, West Virginia, in Pleasants County, none of the coal-burning plants in this region or nearby is scheduled for retirement.
The nation and the world have painted themselves into a corner when it comes to coal. It's a fuel that fewer people want, but it's one that more people need. It's a paradox of sorts that coal-fired plants are being taken off line as the need for them will grow as the federal government pushes more people to switch to electric vehicles. The electricity to recharge those batteries must come from somewhere, and it won't be coming from Zimmer or the other retired plants.
The move toward renewable power sources is laudable, but unrealistic goals and deadlines do the public no good.