Chris Hamilton: Having State Save Coal Industry Isn't Socialism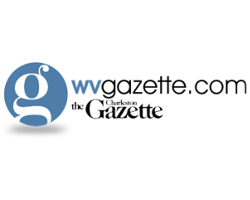 By Chris Hamilton
June 9, 2022 - In his May 28 article, "W.Va. Coal Association Urges Public Energy Authority to Take Partial Ownership of Pleasants Power Station," Gazette-Mail reporter Mike Tony wrote that my recommendation encouraging the state's support of this economic engine could draw criticism as "selective socialism."
This response is not to criticize Tony but to question the use of the word socialism in the context of the need to preserve a critical job creator that supplies needed and reliable power and a significant tax base to Pleasants County and the state of West Virginia.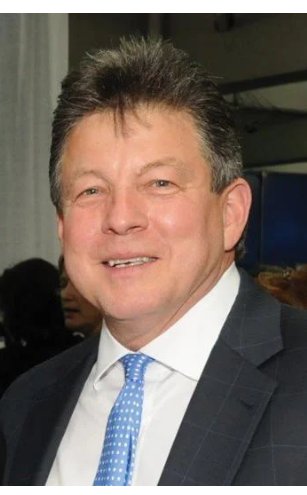 Chris Hamilton
We have been mining coal in West Virginia as long as we have been a state, and no other business or industry has meant as much to its citizenry. In fact, West Virginia's state flag proudly bears a coal miner.
Using the term "socialism" in the context of supporting coal and preserving all the jobs, tax revenue and commerce generated by the industry isn't appropriate.
The $14 billion dollar revenue stream produced by mining extends throughout all of our 55 counties and benefits 830 companies and 37,000 machinists, equipment manufacturers, plant workers, technical specialty shops and endless mine supply contractors and vendor companies.
The West Virginia Public Energy Authority was created by then-Gov. Arch A. Moore Jr. to build in-state power plants adjacent to our vast coal reserves to have nearby markets to provide long-term security for our miners and state. His vision involved transmitting West Virginia coal power by wire to neighboring states — perhaps a little ahead of his time.
Last year, Gov. Jim Justice saw the value in reactivating the Public Energy Authority to provide long-term security for our miners and economy by keeping our coal-driven facilities running as long into the future as possible. Justice, like Moore, is a visionary with our state's hardworking coal miners and their irreplaceable fiscal contributions to our state always in view.
I will never apologize for defending our state's leading industry or for suggesting ways or strategies for government to enhance coal's viability. The Energy Authority was created to finance and construct coal-fired power plants so our mining industry could continue to create revenue and opportunity for West Virginians.
Acquiring an equity position in our eight in-state coal plants or to encourage new electric facilities with coal as the feedstock, or natural gas or biomass, is visionary and progressive, not socialism.
Most of us who follow the energy sector are acutely aware of the incentives and subsidies the renewable industries receive. These incentives help lower the cost of renewable power in some situations, compared to coal-fired power. Would this be considered a form of socialism?
The coal industry faces unprecedented challenges today as our president and some other political leaders use federal agencies and legislation to eliminate coal from our nation's energy mix. Is that a form of socialism?
West Virginia's remaining coal operations see great opportunities ahead as the European Union looks to replace 45 million tons of Russian coal, our utilities look to increase on-site coal supplies, and as an unprecedented federal infrastructure build-out program prepares to launch nationwide.
West Virginia stands to gain more than any other state, and our coal miners and electric generation facilities are ready to kick into a higher gear. It only makes sense for our government to partner with our state's foundational industry for greater economic success and to sustain our great bedrock industry well into the future. This is not called socialism; it's called good government.
Since his arrival as a local reporter, I have experienced a healthy rapport with Tony, often finding ourselves talking about our beloved Pittsburgh Steelers. It is not unusual for locals to defend their nearby team or hometown heroes, and it's not unusual to lend support so they can persevere through tough times or other hardships.
Sometimes, progress and success require creativity and thinking outside the box.