MSHA Final Report Issued for Fatality on 8/1/2021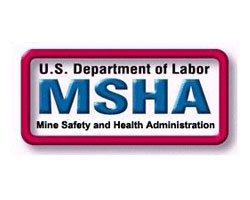 June 10, 2022 - On August 1, 2021, a miner drowned during a flash flood while traveling in a personnel carrier to go to the mine portal. The miner exited the personnel carrier as the floodwater engulfed the vehicle. As the miner attempted to assist other miners, he was carried away by the floodwater.
Best Practices
Monitor flash-flood watches and warningsand other adverse weather conditions, such as severe storm events, that could affect the safety of mine personnel. Use NOAA Weather Radio or a smartphone app to monitor hazardous weather conditions in your area.
Establish policies and procedures to provide adequate warning to all mine personnel of ongoing weather conditions pertaining to flash floods and other adverse weather conditions.
Establish policies restricting access to areas likely, or known, to be affected by flash floods or other adverse weather conditions. Do not travel across flooded roadways.
Properly design drainage systems, especially in areas where the terrain enhances water runoff and flooding. Changes in a watershed, such as timbering or surface mining, can increase water runoff and flooding.
Examine drainage systems and features to ensure they are functioning and unobstructed.
Miners and mine operators can find safety and health information on MSHA.gov.