Coal Mining History is Detailed in IUP Archives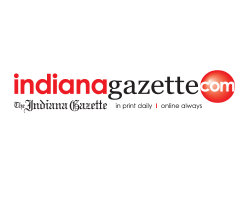 June 12, 2022 - In the past, it was a video shown at the Northern Appalachian Folk Festival, held the weekend after Labor Day in downtown Indiana, Pennsylvania.
A sociology professor at Indiana University of Pennsylvania said earlier this week he was posting "Struggle for an American Way of Life: Coal Miners and Operations in Central Pennsylvania, 1919-1933," on YouTube.
"It was part of my doctoral dissertation at the University of Buffalo," said Dr. James Dougherty, who posted the 56-minute "Struggle" at https://bit.ly/3O81tk6.
It is listed as part of Manuscript Group 176 at the IUP Special Collections and University Archives, in a "Pennsylvania Coal Culture" collection.
As stated within that explanation, "The James Dougherty Collection contains field notes, oral history interviews, and research projects many of which were related to courses taught by Dr. James Dougherty for the Sociology Department at IUP between 1983 and 2010."
One finds "A significant portion of this collection is relevant to 20th century American history, and the culture of western Pennsylvania with particular emphasis on the coal and steel industry in the Monongahela (Mon) Valley and Johnstown, Pennsylvania."
For the past decade, Dougherty has turned his attention to a 501©(3) organization he helped found, Northern Appalachian Folk Festival Inc.
That's the organization that puts on the annual festival in Indiana, honoring the Northern Appalachia region through entertainment, education and family-friendly events.