RMMI Annual Conference-- Register Now!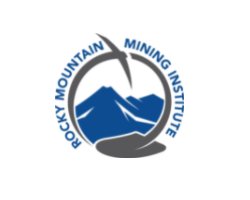 2022 Rocky Mountain Mining Institute
Annual Conference
June 26-28, 2022
Viewline Resort | Snowmass, Colorado
Registration for the Rocky Mountain Mining Institute 2022 Annual Meeting & Conference is now open! This event will take place in Snowmass, Colorado at the Viewline Resort.
Please click the links below for more information and to register.
We look forward to seeing you in Snowmass!
New Event Announcement:
Reverse Expo
For the second half of our Tuesday morning technical sessions, we will be hosting a reverse expo. Mine Operators have agreed to meet in a one-on-one setting with suppliers. These meetings will give all of our suppliers an opportunity develop relationships directly with personnel who are able to make business decisions.
Scheduling information will be shared registered meeting attendees.
100 Elbert Lane, Snowmass Village, Colorado 81615 | Phone: 970.923.8200

The Viewline Resort is a new, Marriott Autograph Collection property. It is a family-oriented vacation spot, founded on the ideals of natural surroundings and community.

Contracted rates begin at $199/night.

You can make your reservation online by clicking the link or by calling the resort directly and requesting our contracted rate.
The Viewline is almost sold out!
?If you are in need of a hotel room, contact our office ASAP.
Destination Residences- Condominiums
For reservations, please call 1-844-330-1859 and
ask for the RMMI/Rocky Mountain Mining Institute Rate
Condo options range anywhere from studios up to 3 bedrooms.
You have to call to
make your reservations in order to get our discounted rate (15% off of the rates listed)
. You can use the link below to look at the different options and choose which condos you would like to reserve. Most of these properties are walkable from the conference center (a few are right behind it), and the ones that are a little further out do have shuttles available.
Please contact the office for additional lodging options.
We no longer recommend the Wildwood Hotel option
The Pokolodi Lodge and Mountain Chalet are both close to the Conference Center.