Pakistan Blackouts Widen as Energy Crisis Deepens, Fuel Prices Soar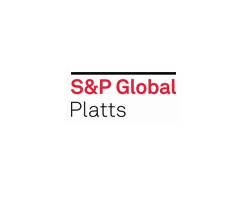 By Haris Zamir and Eric Yep
June 15, 2022 - The Pakistan government is pushing to curb electricity demand by limiting operating hours of large commercial establishments and imposing a five-day work week, to cope with widening shortages of generating fuels and petroleum products along with soaring energy costs.
The energy crisis, which is in line with similar shortages being faced across the South Asian subcontinent, has put regional governments on the backfoot, forced large-scale switching to highly polluting fuels like fuel oil and coal, and plunged countries like Sri Lanka into socio-economic turmoil.
This has been compounded by a scorching summer heat wave, with some provinces registering temperatures in excess of 45 degrees Celsius even before peak summer arrived.
Consequently, Pakistan's hydroelectric power generation fell sharply in the northern provinces, according to an official at the Indus River System Authority, a state-run company which monitors water levels.
In April 2022, electricity generated from regasified LNG fell 2% to 2,517 GWh, hydroelectric generation fell by 7% to 2,404 GWh, coal-fired electricity fell 10% to 2,189 GWh, nuclear almost doubled to 2,251 GWh and fuel oil-based electricity climbed to 1,564 GWh from 1,48 GWh year on year, according to data from National Electric Power Regulatory Authority in May.
The situation worsened through May and June. Load shedding reached 10-12 hours in cities and 14-16 hours in rural areas mainly because power plants have reduced operations due to non-availability of natural gas and hydropower declined, an official from the Ministry of Power said.
The official said the supply of generation fuels has been exacerbated by LNG shortages in the last couple of months and rising fuel oil prices putting pressure on oil companies to import less of the commodity.
LNG suppliers have backed away from supplying as many as 11 LNG cargoes resulting in the closure of two power plants that were running on regasified LNG, the official said.
Pakistan has also slashed the usage of motor gasoline and gas oil by 40% for all the government officials, including the members of the lower and upper house, National Assembly and Senate, the official added.
Power Utilities in Crisis
Pakistan is facing severe load shedding as current electricity demand of around 28 GW is exceeding generation of 21 GW, implying a 25% shortfall in total demand, Tahir Abbas, head of research at Karachi-based brokerage Arif Habib, said.
"Due to skyrocketing international energy prices, including oil, coal, and LNG, the working capital requirement of local power plants has been exhausted, while the government is also not clearing the old [payments] due leading towards significant decline in their load factor," Abbas said.
He said higher fuel and freight costs has led to higher landed cost of all imported fuels, climate change has resulted in water levels at major dams falling to critical levels and the early arrival of summer have all contributed to the current situation.
The government is trying to calm the situation with load management across the country and trying to procure fuel on a timely basis, getting in touch with different countries to sign long-term LNG contracts on a government-to-government basis and clear overdue payables of power plants, Abbas said.
Meanwhile, the government has been forced to increase dependence on fuel oil. Fuel oil consumption in May rose by 6% year on year to 460,000 mt, with the consumption in the first 11 months of fiscal year 2021-22 (July-June) amounting to 20.62 million mt, up 35% year on year, data from the Oil Companies Advisory Council showed.
Energy Demand to Slow
Tougher action to increase daylight working hours, cut office timing, reduce intercity travel and promoting the use of alternate energy is needed to balance the situation, Abdul Azeem, head of research at Spectrum Securities said.
He said energy demand is expected to slow down as economic activity decreases, and the government expects GDP to grow by 5% in FY 2022-23 compared with 6% in FY 2021-22.
"The massive rise in oil, electricity, and gas tariff by the current government also reduces demand of the said [petroleum] products", Azeem said.
The government should focus on reducing line losses, expand the capacity of LNG terminals, increase transmission line capacity and increase nuclear power generation, Yousuf Saeed, head of research at Darson Securities said.
Pakistan's foreign exchange reserves owing to debt and imports payments are mainly oil driven. In nine months from August 2021, it declined by almost $12 billion to $15.176 billion, according to data from the country's central bank.
The power minister said that no more power plants would be set up in the country based on imported commodities due to the massive surge in global prices, Abdul Raffay, research analyst at Pearl Securities said, but added that major investment could be carried out in solar power in coming years.