Exhibition Mine: Upgrades, New Additions, Await Visitors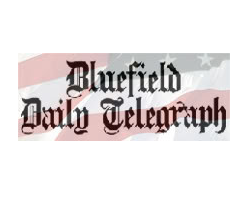 June 15, 2022 - If you haven't been to the historic Pocahontas Exhibition Mine recently, now would be a good time to visit. More than $1.9 million in new additions and upgrades have been completed at the mine, which hosted 3,500 visitors last year.
That's a new tourism record for the Tazewell County-based exhibition mine, a close to home tourism asset for the region.
All of the renovations, and new additions, were completed over the last two years through grants awarded by the Virginia Department of Energy.
Safety improvements were the first upgrades completed at the site. Additional roof supports and electrical upgrades were added. The guest experience was also enhanced by adding informational kiosks at different stops throughout the mine, according to the Virginia Department of Energy.
Furthermore, the entire site received a facelift and additions to make the museum and mine more accessible to a variety of visitors. And, in an effort to attract even more people to the Pocahontas Exhibition Mine, a restaurant space was created and equipped where the Ole #3 is now serving food and drinks to both tourists and local residents. Just last month, the town unveiled five new golf carts that are being used to transport visitors through the mine, as well as other destinations in the town.
"We are so excited of how far the visitor experience has come over the last two years here at the Pocahontas Exhibition Mine," Pocahontas Mayor Benjamin Gibson said at last month's opening ceremony. "The addition of golf carts brings back the nostalgia of when it first opened in 1938. Visitors drove their cars through for several years. We have many people that want to relive that experience and now we can make that happen for them."
The exhibition mine takes visitors underground to see how coal was produced in the 19th century. The Pocahontas mine was the first in Southwest Virginia. Coal mined there fueled ships of the U.S. Navy through World War I and World War II. It employed hundreds of coal miners until its closure in 1958.
Although a popular location for tourists, there are some local residents in our region who have never been inside of the exhibition mine, despite the fact that it is located in our own backyard. Now would be a great time for those individuals to take a guided tour into our region's rich coal-mining history. And the same goes for those citizens who haven't been to the mine in years. Come see all of the new additions and improvements that have been made over the past two years.