Bens Creek Updates Reserves Estimate For Coal Properties in West Virginia and Kentucky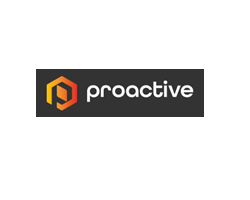 June 16, 2022 - Bens Creek Group PLC (AIM:BEN, OTC:BENCF) reported an updated reserves estimate for its coal properties in West Virginia and Kentucky, US.
The properties contain an estimated in-place reserve base of about 92.7 million tons.
Of this total, 33.6 million tons are estimated to be recoverable, of which 5.2 million recoverable tons are classified as contingent reserve and 28.2 million recoverable tons are classified as contingent resource.
Bens Creek engaged Marshall Miller & Associates Inc to undertake a geological study and coal reserve base evaluation and provide the tonnage estimation.
However, the report has not been prepared in accordance with AIM guidance for mining companies and is not JORC compliant, the company said.
An updated JORC-compliant resource and reserve estimate to be prepared by Marshall Miller will not be comparable to the reserve estimate set out in the report announced today, but will focus on the contingent reserve of about 5.2 million tons, said the AIM-traded company.
"?We are delighted that the work undertaken by Marshall Miller has confirmed our expectation of improved coal reserves as a result of our recent coal lease agreements with M.G.C. Inc. and Star Ridge combined with our original property," said chief executive Adam Wilson.
"The identified estimated in-place reserve base of 92.7 million tons, with an estimated recoverable tonnage of 33.6 million, should ensure that our mining targets are able to extend the life of our mining operations to meet the global demand for metallurgical coal."
It said it is commissioning Marshall Miller to prepare a JORC-compliant report as soon as practicable.
"In due course we will also undertake exploration work with the aim of proving up the overall resource base in accordance with JORC standards," Wilson added.