In Demand Again: Market For Coal Heating Up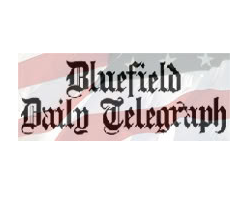 June 18, 2022 - Remember the old West Virginia catchphrase, "Coal is what keeps the lights on?" Turns out there may be some modern day truth to that statement, particularly in light of current headlines.
There is a growing worldwide market for coal, as well as increased demand domestically. So much that if coal production is not ramped up soon, the result could possibly be blackouts in the summer heat as power usage surges, the West Virginia Coal Association is warning.
"We have an enormous demand nationally now," Jason Bostic, vice president of the West Virginia Coal Association, said recently, while adding that coal-fired plants in the country need coal now because stockpiles are low.
"If you told me 10 years ago we ever would see coal shortages at power plants in this country I would not have believed it," Bostic said, adding that the explosion of natural gas prices has also helped turn attention back to less expensive coal as an energy source.
Still the potential market for coal is being hindered by many factors, including a lack of mining manpower, supply chain slowdowns, federal regulations and financing obstacles.
"There are tremendous opportunities," Bostic said. "We are struggling to put back into production units that were idled for years … We cut so much in southern West Virginia during the Obama Administration."
While you won't hear many lawmakers in Washington talking about this topic, the demand for coal is real.
Coal stockpiles at domestic utility plants fell from almost 90,000 tons sub-bituminous coal (less carbon) in 2019 to just over 40,000 tons last year, and the stockpile of bituminous coal (high carbon) dropped from about 60,000 tons in 2019 to 30,000 tons in 2021.
The overseas market has also opened up demand, especially in light of the Russian coal export sanctions, Bostic said, driving the price of both thermal and metallurgical coal at never-before-seen levels, with thermal coal reaching $330 a ton this week and metallurgical recently topping $400 a ton.
Thermal coal is mainly used for power generation and metallurgical coal primarily for making steel.
Bostic argues that the state and country must keep existing coal-fired plants in operation to help maintain lower prices and power grid stability. The Mountain State still has eight-coal fired plants.
In the meantime, Bostic warns that power blackouts, or rolling blackouts, are possible this summer as demand surges, especially in high population areas, as coal-fired plants run low on coal in a national power grid that is already being stressed.
While the coal association's warning isn't getting much attention on a national level, it's an alert that also shouldn't be ignored.
As the demand for coal grows, another problem facing the southern West Virginia and Southwest Virginia region is a lack of coal miners. Many of those workers who labored underground in the 70s and 80s have since retired from the profession, and new miners must be trained.
Furthermore, the focus of Washington lawmakers over the past decade has been on retraining the region's workforce in other fields. So there are fewer people today trained in the mining profession than before.
Still, if there is a national and international demand for coal, it must be met.