Canada: Morien Provides Update on the Donkin Mine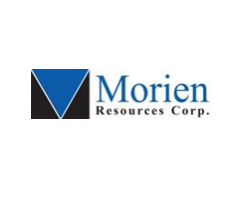 June 19, 2022 - Morien Resources Corp., wishes to draw investor's attention to a recent news article regarding the Donkin Coal Mine in Cape Breton, Nova Scotia, owned and operated by Kameron Collieries ULC, upon which Morien has a royalty interest.
On June 16, 2022, the Canadian Broadcasting Corporation ("CBC") reported on an interview it conducted with James Edwards, Chair of the Donkin Community Liaison Committee ("Donkin CLC"). The interview was regarding a recent meeting between Kameron and the Donkin CLC where the potential advancement of the Donkin Mine was discussed. In its article, the CBC attributes Mr. Edwards as saying:
"I don't want to say that they are definitely reopening, because there's several approvals required, but they have announced that they are looking to reopen. At this point, they have not been given the approval to reopen. They're just gearing toward that eventuality."
The Donkin Mine has been on care and maintenance since March 2020. To restart production, certain regulatory approvals are required from the Nova Scotia provincial government.
Kameron has not notified Morien of its intent to restart production, nor has it disclosed a development strategy or timeline for the Mine.
Morien will provide more information as it becomes available.