Miners' Memorial Day Weekend in Full Swing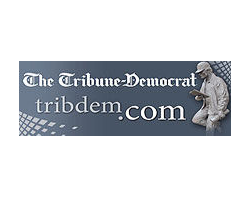 June 20, 2022 - Many of the few thousand people living in Windber turned out for the street festival celebrating the borough's beginnings.
The four-day event is a long-held tradition honoring the coal miners whose work made Windber. The borough is 125 years old this year.
Up and down Windber's Graham Avenue, people filled the street on a sunny Friday evening to hear music, eat and enjoy the company of friends.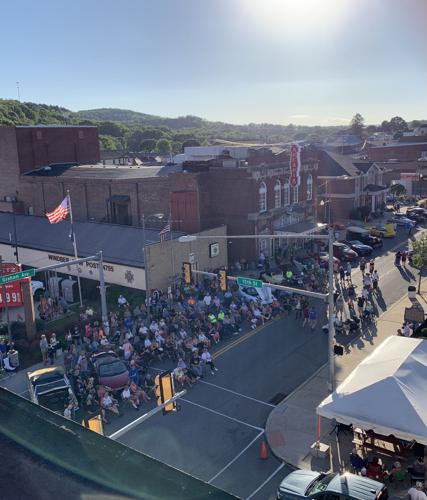 Part of the crowd gathered for Johnny Cash tribute band, Ole 97.

Photo: Russ O'Reilly
Miners' Memorial Day Weekend celebrations will continue through Sunday.
Proceeds from the festival's fundraisers including a variety of basket raffles will benefit Eureka Coal Heritage Foundation, which provides financial support for Windber's historic Arcadia Theater, library and schools, said the foundation's president, Dave Petrunak.
"We've been doing this festival for 21 years," Petrunak said. "This is a fundraising event. We love throwing a party to help raise funds."
Jayna Owens, 24, strolled with her friends to listen to the music and "see everyone around."
"It's great having something like this to do," she said.
Attractions include car shows – Friday night was all-convertibles – as well as live entertainment, street dances featuring area bands, food and craft vendors, children's games, a duck race, and a parade.
People in their 20s as well as people old enough to remember when movies cost 10 cents at the Arcadia Theater pored over the same vehicles displayed in the car show.
Mike Horvath, chief of Scalp Level-Paint Volunteer Fire Company said the festival is a staple of the community.
"It brings everyone together in the area, and the surrounding areas, too," he said.
Virginia Hartz. of Allegheny County, visited Windber for the first time Friday.
"Windber is old but well-kept," she said.
Windber's community support was apparent to her husband, Jeff.
"One thing that struck me when I looked at the website was the number of sponsors in this little town to make this happen," he said.