Dutch to Focus on Coal to Save Gas for Winter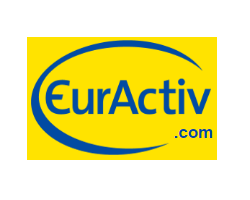 June 21, 2022 - The Netherlands will be using coal-fired power plants over the coming months to store gas for the upcoming winter, Dutch News reports.
The Dutch government announced they would be focusing on coal-fired power stations so that gas can be stored for homes in the winter following Gazprom's announcement that they would be reducing gas supplies through the Nord Stream 1 pipeline.
Gazprom announced a supply cut to the Netherlands on 31 May after Dutch wholesaler GasTerra refused to bow to the Kremlin's demand to pay in roubles for fear of breaching EU sanctions.
Another option was to use gas from the province of Groningen. However, there was an increase in earthquakes, and so activity has slowed down.
Secretary of State for Mining Hans Vijlbrief said he plans to close down the Groningen fields in 2023 or 2024 but will keep them open for now in case of emergency. "Groningen gas cannot be used safely. The mining inspectorate is very clear about this. It can only be used when public safety is under threat," he said.
This announcement comes a day after Germany declared they would also be focusing on coal-fired power stations to store gas following Gazprom's announcement.
While the Netherlands is not facing a gas shortage, this step is being taken as a precaution. According to Climate Minister Rob Jetten, "if these were not special times, we would never do this. This is an important step to ensure the security of supply."
According to Dutch Times, Jetten also urged people to focus on reducing gas usage. "It might be an odd thing to ask in the summer, but every cubic metre of gas counts. So take shorter showers and increase your home insulation now, to use less gas in the winter."