Register for EIA's Clean Power Investment Workshop on Thursday, June 23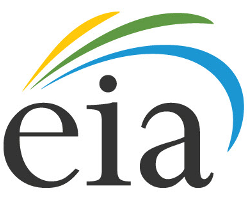 Clean Power Investment Workshop
June 23, 10:00 a.m. to 1:00 p.m. eastern time
The U.S. Energy Information Administration (EIA) will host the
Clean Power Investment Workshop
on Thursday, June 23, at 10:00 a.m. eastern time. The workshop will explore topics related to energy investment for a low-carbon future, focusing on factors that influence decisions about transitioning electric power capacity to cleaner sources around the world. It will also discuss technical considerations for improving the International Electricity Market Model, the primary model used to provide electricity supply projections for EIA's
International Energy Outlook
.
EIA Administrator, Dr. Joe DeCarolis, will give opening remarks. Experts from government and investment communities will speak during three panel sessions:
Session A: Overview, Importance of Investment in Electricity Transition
Focus: The amount of investment required and primary factors that will drive decisions in new power projects for a low-carbon future
Manussawee Sukunta, EIA
Diala Hawila, International Renewable Energy Agency (IRENA)
Jesse Noffsinger, McKinsey & Company
Session B: Government Priorities and Regional Considerations
Focus: The role of government to incentivize investments for decarbonizing the power sector
Dr. Bo Shen, Lawrence Berkeley National Laboratory (Berkeley Lab)
Fei Yu, Asian Development Bank (ADB)
Samantha Gross, The Brookings Institution
Session C: Project Financing
Focus: Trends in financing power projects, including public/sovereign financing, blended capital (public-private partnership), and private capital
William Pegues, U.S. International Development Finance Corporation (DFC)
Justin DeAngelis, Denham Capital
Ed Morse, Citi
Visit the
workshop website
for a detailed agenda and full list of panelists. The workshop is open to the public, but
registration
is required.