Liebherr and Immersive Technologies Renew Agreement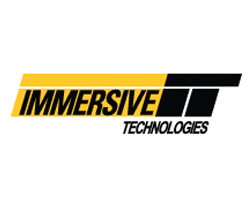 June 22, 2022 - With 16 years of delivering Liebherr advanced equipment simulators for mining customers, Immersive Technologies and Liebherr have chosen to renew their technical information agreement for a further five years (20 years in total). Immersive Technologies has a long history of providing quantifiable return on investment to Liebherr fleet owners.
The first Liebherr mining equipment simulator was developed by Immersive Technologies in 2006 for a large copper mine in Arizona and now dozens of mines around the globe benefit from improved production, safety, and cost-per-ton achieved through operator skills optimization. The solutions significantly evolved over the years to include a range of haul trucks, excavators, shovels and autonomous panel add-ons for loader operators to manage autonomous haulage trucks. These long-standing customer relationships have shaped the requirements for high-performance simulation. With the two companies focused on customer outcomes, the following results have been recently achieved by mines:
- 11% spot time reduction (fleet management data)
- 36% reduction in machine abuse events (fleet management data)
- 8% instantaneous dig rate improvement (fleet management data)
- 100% engine fire pass rate (SimData)
Liebherr R9800 Hydraulic Shovel/Excavator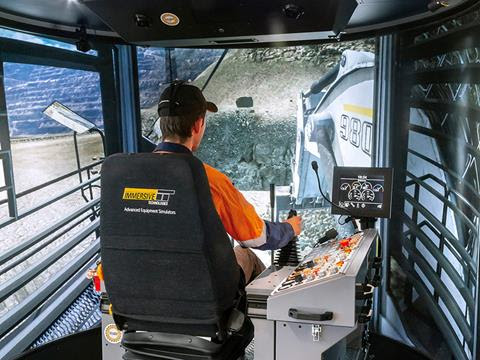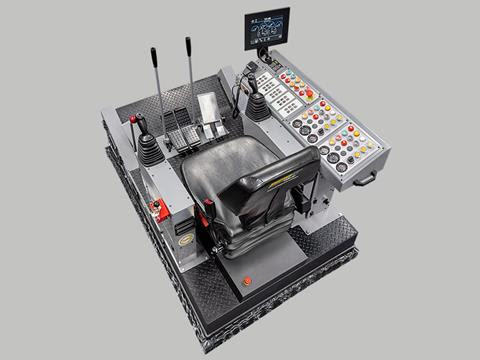 "We are proud that our partnership with Liebherr will continue for another five years, by providing high-quality training technology and working closely with mining customers we continue to significantly improve the safety and profitability of mines," said David Anderson, CEO of Immersive Technologies.
About Immersive Technologies
Immersive Technologies is the world's largest, proven and tested supplier of surface and underground Advanced Equipment Simulators to the global mining industry. The company has achieved this unique position by focusing on its mission to increase Customer profitability by optimizing the safety and productivity of their operators. Immersive Technologies' Advanced Equipment Simulators are helping hundreds of mining companies around the world to increase their equipment operators' safety and site profitability through effective simulation training.
With advanced simulator modules deployed in 47 countries, Immersive Technologies is dedicated to provide outstanding service. To deliver on this commitment the company has customer sales and support offices located close to its customers in Perth and Brisbane Australia, Salt Lake City and Tucson USA, Fort McMurray and Vancouver Canada, Estado de México Mexico, Lima Peru, Santiago Chile, Belo Horizonte Brazil, Bochum Germany, Johannesburg South Africa, Jakarta Indonesia, Kolkata India and Moscow Russia.
Immersive Technologies has the global mining experience, innovative technology, product range, industry endorsement, proven support commitment and industry vision to partner with you to ensure your simulator training solution delivers the significant results you expect.