UK Pledges Extra Funding for South Africa Energy Transition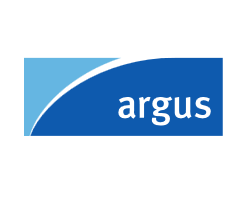 By Elaine Mills
June 23, 2022 - The UK has pledged a further £1.5mn ($1.8mn) to South Africa in 2022-23 to support the country's just energy transition through new technical assistance and partnerships.
The UK's Partnering for Accelerated Climate Transitions programme will provide the funding to support South African government stakeholders working on just transition sector job resilience, pathways for reaching net zero emissions in various economic sectors and energy sector decarbonisation.
The UK made the announcement as part of UN Cop 26 president Alok Sharma's visit to South Africa from 19-21 June. Sharma's visit was meant to support the implementation of the South Africa just energy transition partnership (JET-P) announced at the UN Cop 26 climate conference last year.
The UK, Germany, France, the EU and the US last year pledged 31bn rand ($8.5bn) over the next five years to accelerate South Africa's coal phase-out and decarbonisation. The details of the funding package — which will include grants, loans from multilateral banks, guarantee schemes and direct private investment — are still being negotiated.
While in South Africa, Sharma met with key ministers from across the South African government, business leaders and representatives from the South Africa Presidential Climate Finance Task Team assigned to deliver the JET-P.
Discussions centred on the opportunities and challenges presented by such a transition, and how the JET-P can help accelerate a move to renewable energy.
Sharma also met with coal mining communities to hear about their perceptions of a just energy transition and emphasise the opportunities that green growth presents for job creation. He also visited a coal-fired power plant soon to be decommissioned and repurposed.
"With less than six months before Cop 27, my visit is about demonstrating our continued support to South Africa to drive forward this commitment and build on key next steps," Sharma said.
Work is ongoing with partners to assess the scope for similar partnerships in other countries, with further announcements anticipated in advance of Cop 27, the UK said.
In September 2021, South Africa raised its greenhouse gas (GHG) emissions reduction ambition under the Paris climate agreement so that it emissions would be limited to 350mn-420mn t/yr of CO2 equivalent (CO2e) by 2030. The lower end of this range is in line with the Paris agreement's 1.5°C global warming threshold.
South Africa's total GHG emissions in 2017 stood at 482mn t CO2e, of which the electricity sector accounted for 214mn t CO2e, according to its latest GHG emissions inventory.