Bens Creek Exercises Option for Second Highwall Miner, Doubling its Monthly Production Capacity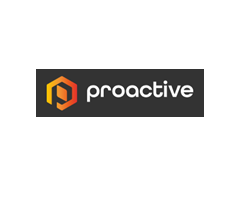 June 27, 2022 - Bens Creek Group PLC (AIM:BEN, OTC:BENCF), the owner of a metallurgical coal mine in North America, said it exercised an option for Mega Highwall Mining LLC (MHW) to operate a second highwall miner on its behalf, doubling its monthly production capacity.
A formal agreement with MHW for the supply of a second highwall miner will be completed next month on similar terms as the initial highwall miner supplied by MHW, including a production target of between 32,000 and 40,000 tons of metallurgical coal per month.
"Highwall mining machines are generally in short supply and command a market premium," said chief executive Adam Wilson. "By operating two highwall miners simultaneously, this will enable an increase in our production capacity to up to 80,000 tons per month."
AIM-listed Bens Creek announced last October that MHW would be responsible for the production of its metallurgical coal reserves for an initial 12-month period under a contract that allowed for a minimum production capability of 40,000 tons of coal per month.
Bens Creek said it expects to receive a permit next month for the area that is to be mined by MHW using the second highwall miner.
In February, the coal producer announced the purchase of its own highwall miner and related mining equipment which, once renovated, will enable the company to have a backup highwall miner to ensure production is not affected by either any planned or unforeseen downtime if any of the machines operated by MHW become inoperable.
"With the addition of a further highwall miner on site, the recently acquired highwall miner will ensure that two highwall miners are operable at all times," said Wilson.