Ramaco Resources Buys West Virginia Coal Acreage, Expands Elk Creek Plant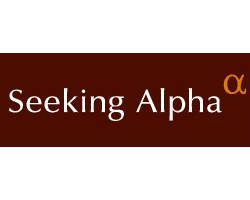 August 9, 2022 - Ramaco Resources (NASDAQ:METC) -1.8% post-market after saying it agreed to acquire Maben Coal, which owns 33M tons of minable coal reserves on more than 28K leased acres in West Virginia, from Appleton Coal for $30M.
Ramaco (METC) said the property contains various areas of high quality low volume met coal in the Pocahontas 3, Pocahontas 4, Sewell, and Pocahontas 6 seams, and all seams between the Sewell and Pocahontas 6.
The company expects the 1.5M tons of coal contained in the Sewell seam will be immediately mined by the surface and high wall mining methods, and the 31M tons of coal contained in the Pocahontas 3 and Pocahontas 4 seams may be developed in the near future through deep mining.
The property has existing mining permits issued by the West Virginia Department of Environmental Protection authorizing both surface and highwall mining, as well and underground mining operations.
Ramaco (METC) also said it recently approved the expansion of its Elk Creek preparation plant to 3M tons/year of capacity from 2.1M tons/year currently; the expansion already has begun and should be at its full run rate by mid-2023.
Ramaco (METC) also reported Q2 GAAP earnings of $0.74/share on revenues of $138M.