Senate Republicans Effectuate Positive Changes to EPA's Authority in IRA Before Passage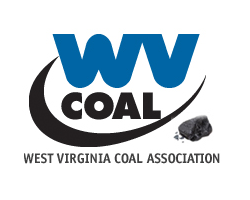 August 9, 2022 - Yesterday, West VirginIa Coal Association (WVCA) reported a couple of noteworthy changes pertaining to EPA's budget allotment and authority that were made to the IRA before it was passed by the Senate. Here is a recap of the changes and a copy of the new language.
All Senate roll call votes are available here: https://www.senate.gov/legislative/LIS/roll_call_lists/vote_menu_117_2.htm
For Section 60105(g) – Below is the language that was in the original bill. The highlighted items reflect the Democrats initial attempt to fix the language by deleting reference to one section of the Clean Air Act. Senator Capito offered an amendment to strike 60105(g) in full. The amendment failed 50-50. (It needed a simple majority, so one more Yes vote would have allowed it to pass) The amendment text and summary of the provision are attached. (Capito Amendment 5382).

https://www.senate.gov/

legislative/LIS/roll_call_

votes/vote1172/vote_117_2_

00293.htm
Later, because of Senator Capito's Byrd challenge, a point of order was sustained against 60105(g), and so this entire provision was struck from the bill.
(g) Other Activities.—In addition to amounts otherwise available, there is appropriated to the Administrator of the Environmental Protection Agency for fiscal year 2022, out of any money in the Treasury not otherwise appropriated, $45,000,000, to remain available until September 30, 2031, to carry out, with respect to greenhouse gases, sections 111, 115, 165, 177, 202, 211, 213, 231, and 612 231 of the Clean Air Act (42 U.S.C. 7411, 7415, 7475, 7507, 7521, 7545, 7547, 7571, and 7671k) 7571).
For Section 60107(a)(6) – this shows the changes from the Democrats original text that were forced by our Byrd challenges with the Parliamentarian.
"(6) $18,000,000 to carry out this section to ensure that reductions in greenhouse gas emissions from domestic electricity generation and use are achieved through use of the existing authorities of this Act, including through the establishment of requirements under this Act, incorporating the assessment under paragraph (5) as a baseline.
Senator Capito offered a permitting reforming amendment (Capito 5383). Both the amendment text and a summary are attached. It failed 49-50 (and needed 60 votes because it was a policy amendment).

https://www.senate.gov/

legislative/LIS/roll_call_

votes/vote1172/vote_117_2_

00300.htm
Senator Shelby offered an amendment to reverse President Biden's policy against coal leasing on federal lands. It failed 50-50. (It need a simple majority, so one more Yes vote would have allowed it to pass).

https://www.senate.gov/

legislative/LIS/roll_call_

votes/vote1172/vote_117_2_

00306.htm
Over the weekend, WVCA has been working with Senator Manchin's and Senator Capito's staff on the Inflation Reduction Act and wanted to report a couple significant changes that were made to the bill before it passed the Senate on a 51-50 vote.
While all the major below amendments which were offered by Shelley Moore Capito and her colleagues failed on a 50- 50 vote, following repeated points of order demanded by Senator Capito, the Parliamentarian untimely required the two major sections dealing with EPA's authority to regulate Greenhouse gases and coal facilities under 111 D under the Clean Air Act be removed or substantially modified.
The first amendment effectively struck section 60105 (g) in its entirety which authorized EPA to expend $45 Million to regulate greenhouse gas emissions under various sections of the Clean Air Act including section 111 which may have had the effect of undermining the recent US Supreme Court decision in WV V. EPA.
The second significant change to the bill before passage was modifying section 60107 (A) which allocated $18 million dollars specifically to address greenhouse gas emissions form electric generating facilities.
A more complete analysis of these two changes and detail on the various amendments below will be provided under a separate e-mail.
Democrats voted against the following Republican amendments to unleash American energy:
Graham: To prevent Democrats' consumer gas price increase by striking $12 billion imported and domestic oil tax
Barrasso: To reduce gas prices with onshore domestic energy production
Capito: To expedite consideration of permits for infrastructure and energy projects
Kennedy: To require offshore oil and gas lease sales
Shelby: To approve new coal leases
Cruz: To prohibit Strategic Petroleum Crude exports to China
Capito: To strike funding for continued regulatory overreach from the Environmental Protection Agency
Daines: To overturn costly "reforms" to the federal onshore and offshore oil and gas programs that limit new exploration and development
Lankford/Barrasso: To protect American energy producers from punishing tax hikes and to lower energy prices for families
Murkowski: To boost critical mineral production in the United States