West Virginia's Beech Mountain Manages to Keep Hauling Coal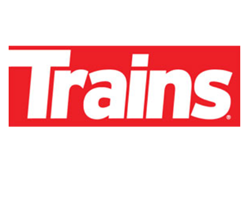 September 7, 2022 - West Virginia's Beech Mountain Railroad, operated by United Coal subsidiary Carter-Roag Coal Co., is still hauling Sewell coal, despite the loss of the usual destination for its coal because of the war in Ukraine.
United Coal supplies the mammoth Azovstal steel plant in Mariupol, Ukraine, but the plant was devastated by Russian forces during a prolonged siege earlier this year. United's parent company, Metinvest (owned by Ukrainian billionaire Rinat Akhmetov), allowed the company's U.S. subsidiaries to sell their high-quality metallurgical coal on the open market to remain afloat.
Because Carter-Roag's product is in high demand worldwide, the company easily lined up a new buyer, a Brazilian steelmaking firm. However, supply chain disruptions — in this case, lack of sufficient docking space at the CSX Curtis Bay export coal terminal in Baltimore — have complicated shipments and forced Beech Mountain Railroad to operate only sporadically since June. Meanwhile, anticipating the easing of disruptions, Carter-Roag has been stockpiling coal at its Star Bridge, W.Va. processing plant. According to one source, Beech Mountain Railroad will have to operate around the clock for weeks to move that much coal, a welcome prospect for railroad employees.
Carter-Roag has been upgrading the railroad's physical plant, installing new ties (many NARSTCO steel ties instead of traditional creosoted wood) and replacing worn rail. The company has also acquired a battered but operational former New York Central SW7, No. 114, from an idled United Coal Kentucky subsidiary to supplement Beech Mountain's aging Alcos, S2 No. 113 and S4 No. 115. According to crewmen, No. 114 required lots of new steel and welding to bring it up to Carter-Roag standards. Once that work was completed, the crew spray-painted the locomotive in a new light-gray-and-red paint scheme, complete with lightning-bolt racing stripes.
As of a visit on Sept. 2-3, No. 113 is stored at Star Bridge because of mechanical issues and No. 115 has been relegated to moving empties under the Star Bridge continuous loader. No. 114 moves empties to Star Bridge and loads back to the Appalachian & Ohio interchange at Alexander. Because A&O delivered the empties late in the day on Friday, Sept. 2, the crew had to quit for the day after moving the first cut of 30 empties to Star Bridge and then running light back to Alexander. To shorten the workday Saturday, the crew at the preparation plant worked late to ensure that the first cut was loaded and ready when the road power arrived with the second cut the next morning.
On Saturday, the crew moved the second cut to Star Bridge, returned the loaded first cut to the A&O interchange, and then moved the third and final cut to Star Bridge. According to the crew, this was the railroad's first coal movement in nearly two months. While it could be the first of many as Carter-Roag works through its backlog, catching the Beech Mountain in operation can be an iffy proposition even in the best of times without a reliable source of information. Also, be aware management has become more secretive about the railroad's operation, possibly due to the events in Ukraine, and has even installed surveillance cameras at Alexander.