A Mixed Record on Carbon Capture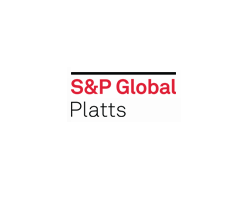 September 8, 2022 - Countries around the world are looking to respond to the threat of climate change by decarbonizing their economies through a combination of renewable energy and carbon capture technology. However, a recent report has cast doubt on the effectiveness of existing carbon capture projects.
Carbon capture is intended either to intercept carbon dioxide directly from emissions streams or to pull carbon from the atmosphere using direct air capture, which accelerates the natural ability of certain minerals to absorb CO2 from the air. Once captured, carbon, typically in the form of CO2, can be sequestered underground or used for industrial purposes. For hard-to-decarbonize industries such as construction or steel, carbon capture and sequestration is essential for reaching net-zero goals. According to some industry groups, the world will need to remove 6 billion to 10 billion metric tons per year of CO2 by 2050 to meet Paris-aligned goals and limit temperature rise to 1.5 degrees C.
The U.S. Inflation Reduction Act supports carbon capture technology by providing subsidies of up to 70% for facilities that capture emissions. According to industry group the Carbon Capture Coalition, government incentives and backing could spur a 13-fold increase in carbon capture deployment by 2035. The act puts the U.S. firmly on the path of privately funded carbon capture, dependent for now on heavy government support.
"The Inflation Reduction Act that just passed the Senate is set to turbo-charge the market for CO2 removal technologies like Heirloom, with significant tax incentives unlike anything we've seen before," Alexa Dennett, head of marketing and communications at Heirloom, a direct air capture company, said to S&P Global Commodity Insights.
According to S&P Global Market Intelligence, the Biden administration is aiming for a 100% clean U.S. power grid by 2035. But a new report from the U.S. Energy Department suggests that this would require a large increase in generating capacity, in part because carbon removal technologies demand a great deal of energy. Advocates suggest that additional energy generation could be offset by cost savings. It will cost an estimated $1.6 trillion to decarbonize the U.S. power sector by 2035, but this could be reduced by $300 billion if some existing natural gas-fired plants are paired with carbon capture technology.
Despite the market interest in carbon capture technology companies and the new government incentives, a recent report by the Institute for Energy Economics and Financial Analysis concluded that most existing carbon capture projects have failed or underperformed. Of the 13 carbon capture projects the report examined, seven performed below their stated capacities, two failed due to technical issues and one was suspended. But advocates say the technology used in carbon capture is still nascent and fast-developing, and that a study focused on older projects paints an inaccurate picture of the current state of the industry.
With credits now available through the Inflation Reduction Act for every ton of CO2 captured and stored, the economics of carbon capture have certainly changed. Now the market must wait to see if better economics improve the effectiveness of carbon capture technology.
Today is Tuesday, September 6, 2022, and here is today's essential intelligence.