UK Government Set to Create Critical Minerals Mining Agency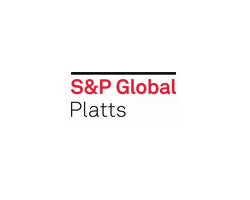 By Diana Kinch
September 9, 2022 - The UK government has decided to move forward with creation of a critical minerals mining agency, the country's Critical Minerals Association, an adviser to the government on its critical minerals strategy, reported Sept. 8.
The government will "establish a dedicated Critical Minerals Unit to act as government's single point of contact with the critical minerals sector...and to support the objectives of the strategy and the needs of the sector," CMA's co-founder, Kirsty Benham, cited the government as saying.
The government's Critical Minerals Unit should be a significant first step in supporting companies [in mineral extraction, midstream, and manufacturing] to navigate the complexities of cross-Whitehall departmental priorities, as well as decisionmakers across local, regional, and devolved administrations, and can provide a focal point for government departments to come together with a common goal, for instance in the permitting area, Benham commented in a CMA news bulletin.
A single point of contact for critical minerals policies could help avoid situations such as the one recently experienced in the European Union, which included lithium on its critical raw materials list, but shortly afterwards classified lithium chemicals as hazardous, Benham noted.
Lithium, cobalt, nickel, manganese, rare earths and graphite are typically among metals considered critical, although the list varies by country.
Certain minerals that are deemed critical on other lists globally are not featured in the UK's critical minerals list, such as copper and zinc, while key battery metals nickel and manganese only feature on the UK's "watch list". There is also no differentiation between the different rare earth elements, some of which are more important than others, Benham said.
Resources Assessment
CMA is also pleased to hear that government will "begin a national-scale assessment of the critical minerals within the UK" and will "collate geoscientific data and identify target areas of potential" by March 2023, the bulletin stated.
"Geological datasets in the UK are fundamental to demonstrate the UK's mineral prospectivity, particularly to accelerate its domestic capabilities in critical mineral supply chains," it noted.
The government also plans to offer training in the critical minerals sector, the association said in its publication.
The government set up the UK's first-ever critical minerals strategy in July. However, more action is still urgently needed to keep the UK on track to meet its decarbonization goals, for which metals and minerals are needed, the CMA bulletin said.
"The risk of the UK falling behind in the global race to secure responsible sources of critical minerals is ever present," Benham said in the CMA news bulletin. "It is promising to see that the UK Government is starting to recognise the risks of critical mineral supply chain shocks, but the release of a strategy does not mean that the country can be complacent – effective delivery of the critical minerals strategy remains an urgent priority."
The UK government is striving to establish a domestic supply chain for minerals including lithium and rare earths which are used in electric vehicle battery and motor production. It is recognized that this needs to be in place by 2030, when the country targets full electrification of its vehicles production sector.
By that time two UK lithium mines – British Lithium and Cornish Lithium - should be in full commercial production, but are not expected to meet more than around one-third of domestic demand, meaning the nation will still depend on lithium imports. The UK's first rare earths processing facility and magnet producer, under construction by Pensana in Hull, is set to start coming on stream in 2023.
All three projects have recently received funding from the government's Automotive Transformation Fund, which is supporting industry to help the UK meet its transport electrification goals.