Australia's Newcastle Coal Exports Continue to Decline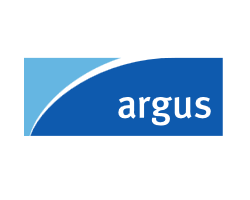 By Jo Clarke
November 1, 2022 - Coal exports from Port Waratah Coal Services (PWCS) terminals at Newcastle port in Australia's New South Wales (NSW) continued to slide in October because of above average rainfall, maintenance and industrial action by tugboat operators.
PWCS shipped 6.45mn t of coal in October, down from a below-average 6.89mn t in September and from 9.39mn t in October last year. Shipments from the two PWCS terminals were at 77.18mn t over January-October, tracking 18.5pc behind the same period in 2021, because mining firms are struggling to maintain production during a third consecutive La Nina year that has led to flooding as heavy rain falls on already saturated ground.
The number of ships off anchor at Newcastle port has fallen to 15 from a peak of 48 at the end of July and at the lowest level since October 2021. This could imply that shippers are now factoring in lower throughput in their schedules or that demand has eased somewhat. Turnaround times increased slightly to 2.86 days in October from 2.35 days in September, but were down from this year's peak of 9.75 days at the end of July.
The Australian Bureau of Meteorology (BoM) forecasts a wetter than average rest of 2022 and has declared a La Nina event. This, combined with a ramp up in industrial action in the coal industry, could hamper the usual ramp up in Newcastle exports in the final two months of the calendar year.
There were two major Hunter Valley rail maintenance closures in October, disrupting deliveries to the port, with a last major closure for this year scheduled for 22-23 November.
Stocks at the PWCS terminals fell to 1.4mn t at the end of October from 1.66mn t at the end of September and were below the average of 1.86mn t/month last year. The other terminal operator, Newcastle Coal Infrastructure, does not release monthly data.
Argus assessed high-grade 6,000 kcal/kg NAR thermal coal at $376.22/t fob Newcastle on 28 October, down from a peak of $444.59/t on 9 September. It assessed lower grade 5,500 kcal/kg NAR coal at $145.46/t fob Newcastle on 28 October, down from $200.81/t on 2 September and from a peak of $287.15/t on 11 March. The heat-adjusted premium for higher grade thermal coal on a NAR 6,000 basis was $217.54/t on 28 October, down from a record $219.87/t on 2 September, but up from $177.93/t on 1 July.
Argus last assessed semi-soft coking coal prices at $260.40/t fob Australia on 31 October, up from $178/t on 1 August.
PWCS coal exports mn t
Australian coal price comparisons $/t