Coronado Posts Solid Results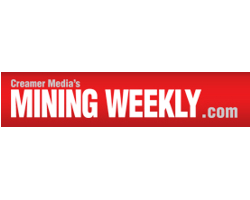 November 1, 2022 - Coronado Global Resources has reported a strong quarter for the three months to September, with record revenues in the year-to-date.
Run-of-mine production for the September quarter was up 16.5% on the June quarter, from 5.5-million tonnes to 6.4-million tonnes, with the Australian operations contributing 3-million tonnes and the US operations contributing 3.4-million tonnes.
Saleable production for the quarter was also up by 26.4%, from 3.3-million tonnes to 4.1-million tonnes.
Coronado told shareholders this week that the increase in saleable coal production reflected the US operations' best production quarter this year. The production impacts from the rock intrusion experienced at the Buchanan mine in April have now been dealt with. Operations at the new Winifrede mine commenced during the quarter at the Logan complex.
Coronado noted that operational performance at Logan was now at more normalised levels as labour availability improved.
Saleable production from the Australian operations of 2.5-million tonnes was 31.2% higher compared to the June quarter reflecting the return on investment made in the first of half of the year, and in part, marginally improved weather conditions quarter-on-quarter.
Coronado told shareholders that while production improvements were evident quarter-on-quarter, the rain events in the Bowen basin continued to hinder further coal production levels during the quarter.
The ASX-listed miner has revised the saleable coal production guidance for the full year to between 16.9-million and 17.1-million, from the previous estimate of between 18-million and 19-million tonnes, due to the wet weather conditions at the Curragh mine.
The revised guidance incorporates fourth quarter production estimates for the group of between 5.3-million and 5.5-million tonnes, subject to weather and any other unforeseen events.
Average mining cost per tonne sold guidance for the 2022 financial year has also been revised to $81/t to $83/t, from between $79/t and $81/t, owing to unforeseen events outside of the company's control including persistently high global inflationary pressures exceeding its estimates and year-to-date wet weather impacts and geological issues impacting production.
Meanwhile, Coronado reported record year-to-date revenue of $2.85-billion for the period under review, an increase of 107.8% over the previous comparable period. Revenue in the September quarter reached $874.7-million, down 15.3% on the record set in the June quarter.
Year-to-date average mining costs per tonne sold for the group were $87.6/t. Coronado noted that higher mining costs per tonne are attributable to continued inflationary pressures, wet weather events resulting in lost production at Curragh, and the completion of planned major maintenance activities at Buchanan and Curragh in the first half of the year.