Epiroc Completes Acquistion of Majority Ownership in Aust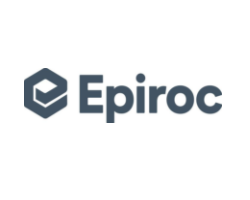 November 1, 2022 - Epiroc, a leading productivity and sustainability partner to the mining and infrastructure industries, has completed the acquisition of a majority stake (53%) of Radlink, an Australian company that provides mines with wireless connectivity solutions.
Radlink, headquartered in Perth, Australia, designs, delivers, and integrates wireless data and voice communication networks and supporting infrastructure to surface and underground mines throughout Australia. Robust wireless networks are vital to support mining automation, including autonomous and teleremote solutions, which in turn strengthen safety and productivity. The company has approximately 330 employees and had revenues in the fiscal year ending June 30, 2022, of about MAUD 145 (MSEK 1 040).
Epiroc announced on September 19, 2022, that it had agreed to acquire the majority stake.
The transaction is not subject to a disclosure obligation pursuant to the EU Market Abuse Regulation. To learn more about Radlink, please see www.radlink.com.au/.

A Radlink-built communication network site