Industrial Action Threatens Australian Coal Exports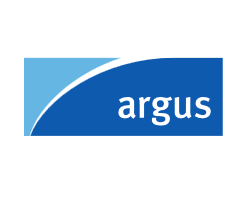 By Jo Clarke
November 1, 2022 - The Australian coal industry is facing increased industrial action, making it harder for firms to maintain production as they struggle with flooding that has already cut exports and adding upwards pressure to already inflated coal prices.
Unions are pushing hard for improved working conditions, representation and wages, spurred on by inflationary pressures on their members, higher profits by coal mining firms, labour shortages and changes in the federal government. Several mining firms, as well as a port service provider, are negotiating new enterprise agreements (EAs), with unions representing workers balloting their members on taking protected industrial action.
Unionised workers have voted in favour of industrial action at the 10mn t/yr United Wambo thermal coal mine in the Hunter valley in New South Wales (NSW) operated by Switzerland-based mining firm Glencore on behalf of its joint venture with US energy firm Peabody, at the coal handling and preparation plant at Peabody's 2mn t/yr Metropolitan metallurgical coal mine in the Illawarra region of NSW and at Thai-owned Centennial's 1.5mn t/yr Myuna thermal coal mine at NSW's Lake Macquarie.
Australian-Japanese joint venture BHP Mitsubishi Alliance is facing potential strikes at its coking coal mines in Queensland after unionised workers voted for industrial action. The Mining and Energy Union has threatened action at Japanese firm Sojitz's three Queensland coal coking and thermal coal mines in response to the firm's application to bring in foreign workers to help manage the labour shortage that is rife across Australia's mining sector.
Tugboat operator Svitzer has been notified of a wave of industrial action across its operations in Australia, including at the NSW coal ports of Newcastle and Port Kembla. These coal ports are already operating below capacity as they deal with increased levels of fresh water in the harbours because flood events and disruption to deliveries from flooding across NSW.
Australian-South African firm South32 cut its Illawarra coal guidance in October, blaming in part workforce disruptions caused by industrial action because of a pay dispute. It signed a new four-year EA in October after more than five weeks of industrial action.
Policy changes
The change to a Labor federal government has bolstered unions, with new industrial relations legislation introduced into parliament last week that makes it harder for an employer to terminate an EA and making it easier for workers to take strike action across multiple employers. Employers argue that these changes will lead to more strike action and disruption to businesses, already struggling to deal with labour shortages and significant flooding on the east coast of Australia.
Australian thermal coal exports were 121.61mn t during January-August, down by 8pc on the same period of 2021, according to Australian Bureau of Statistics (ABS) data. September and October were also weak months, according to port data from Newcastle terminal operator Port Waratah Coal Services. Australian metallurgical coal exports were 112.4mn t in January-August, down by 6pc on the same period in 2021, ABS data show.
The fall in Australian exports, particularly thermal coal, has led to historically high prices, as some energy consumers took to alternate suppliers to offset embargoes against imports of Russian fuels.
Argus assessed high-grade 6,000 kcal/kg NAR thermal coal at $376.22/t fob Newcastle on 28 October, down from a peak of $444.59/t on 9 September. It last assessed the hard mid-volatile coking coal price at $287/t fob Australia on 31 October, up from $166/t on 1 August but down from a peak of $623.65/t on 15 March. It last assessed semi-soft coking coal prices at $260.40/t fob Australia on 31 October, up from $178/t on 1 August.
Australian coal price comparisons ($/t)